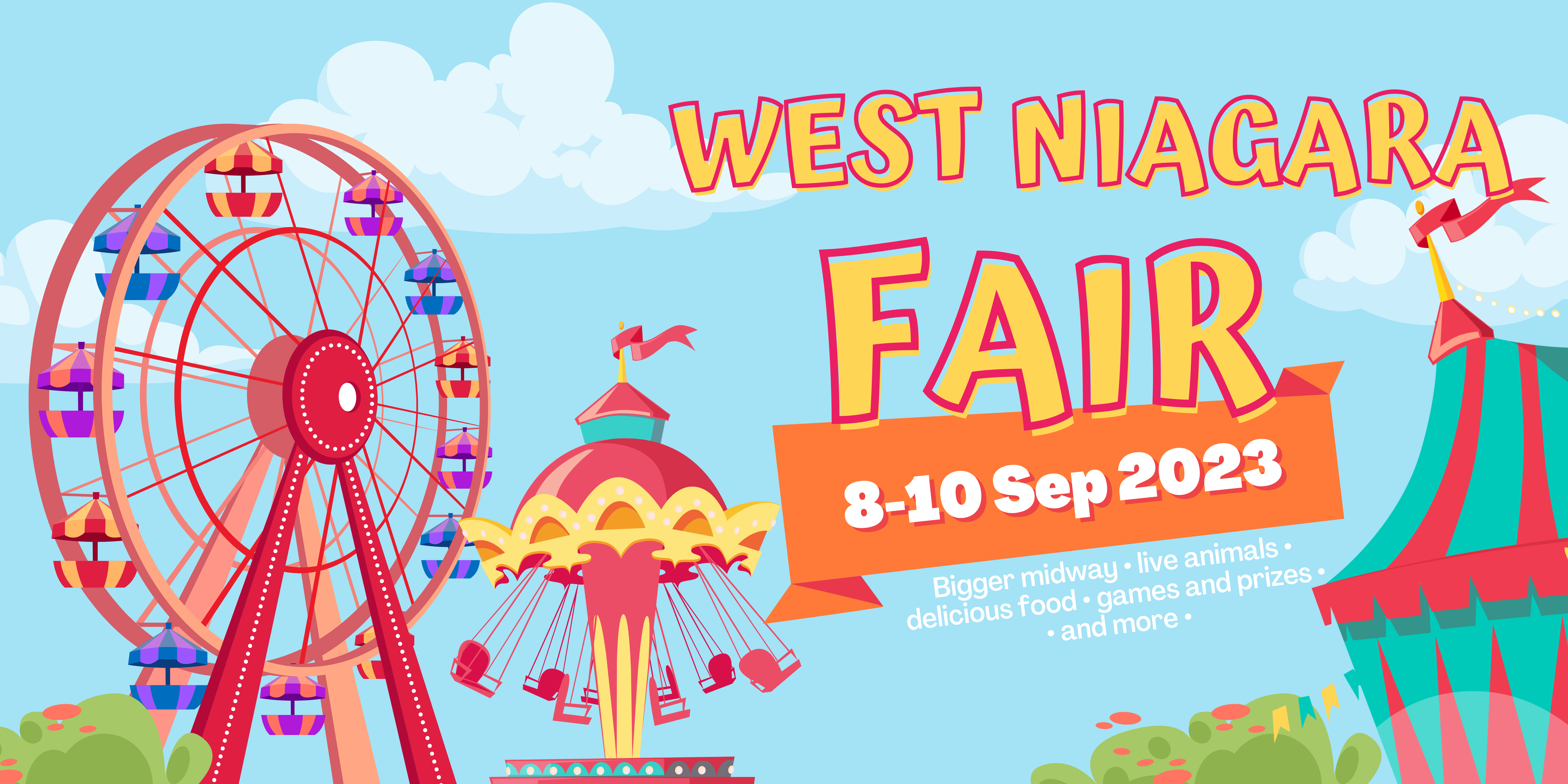 The West Niagara Fair is held annually the weekend after Labour Day. 
Fri Sep 8 to Sun Sep 10, 2023
---
What to Expect at the Fair
The West Niagara Fair offers a diverse range of attractions and activities that promise a whirlwind of excitement and entertainment for fair-goers of all ages. Get ready to immerse yourself in an unforgettable experience as you explore our exciting offerings:
Midway
Are you ready for some fun and excitement? Come and join us at the fair, where we have a new and improved midway that will blow your mind! Whether you are looking for thrilling rides, challenging games, or delicious food, we have it all. You won't want to miss this amazing opportunity to have a blast with your family and friends.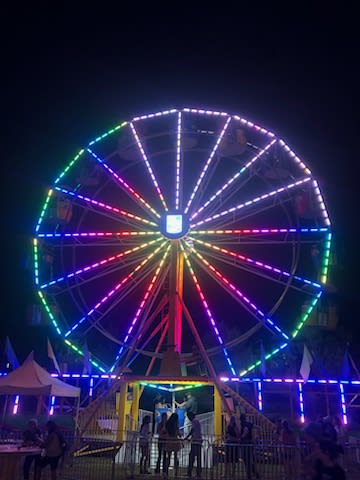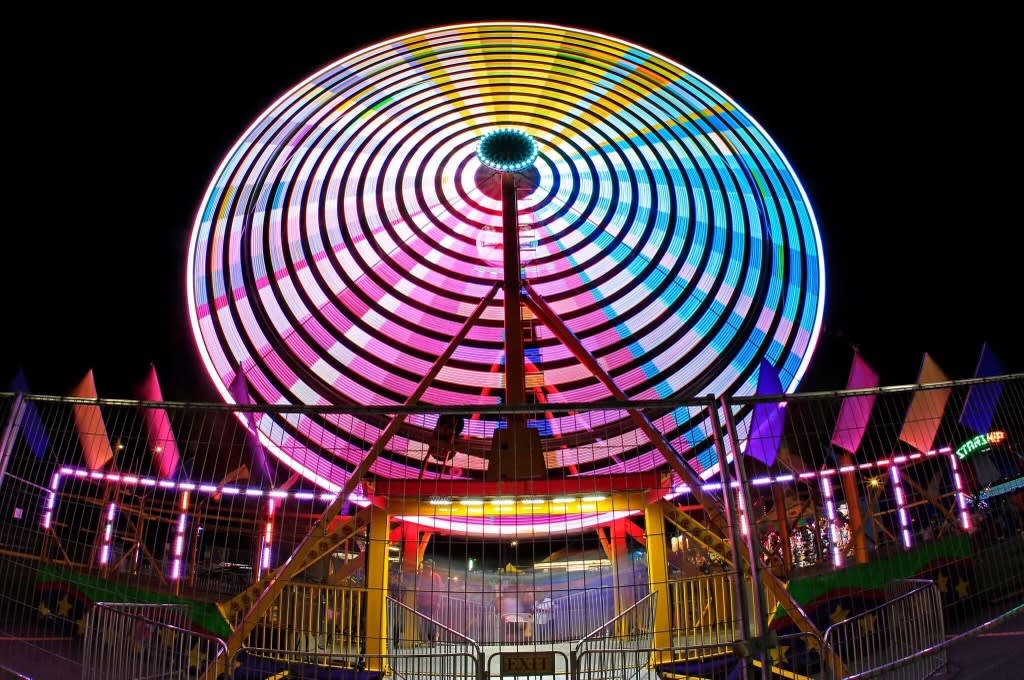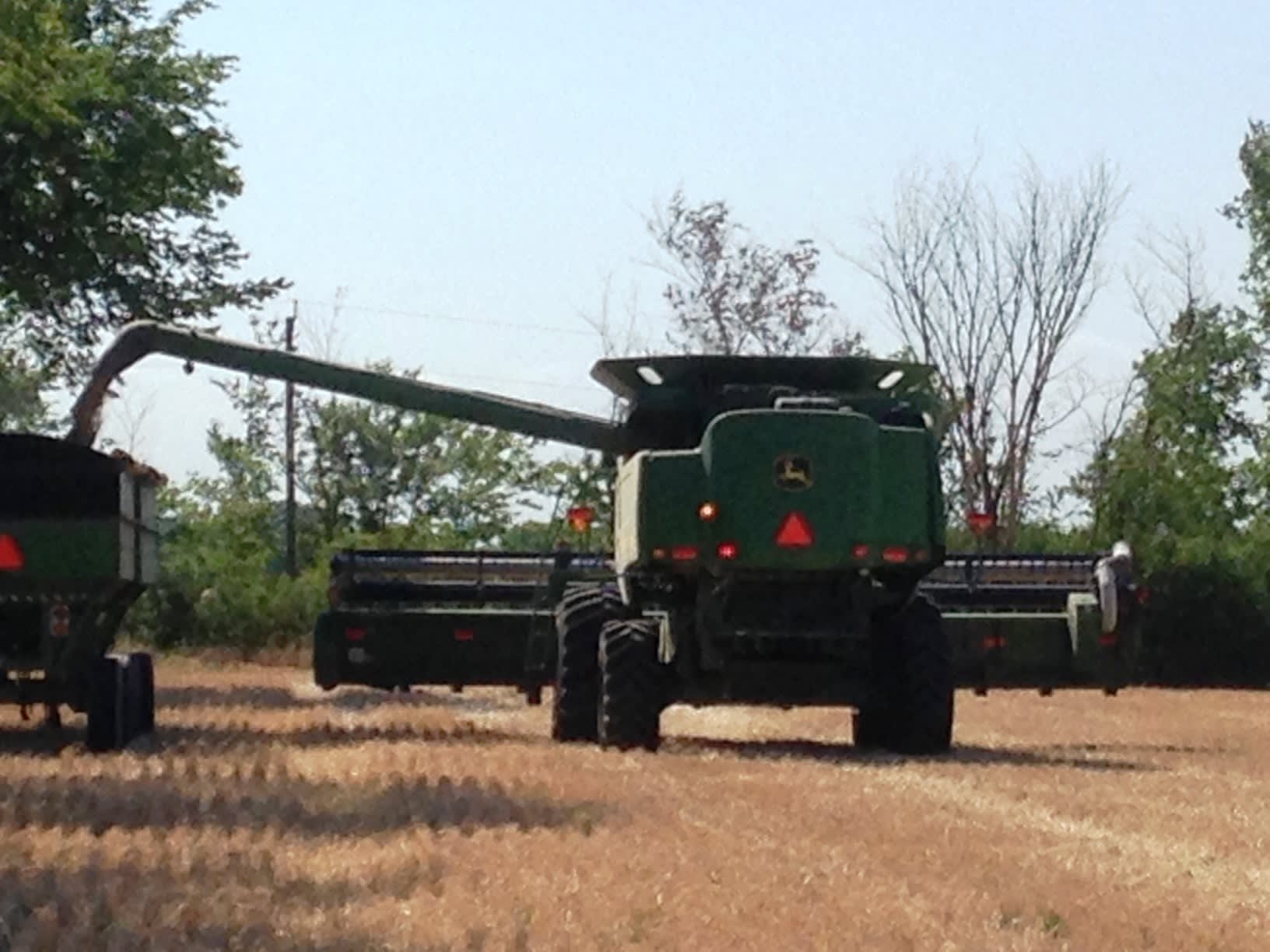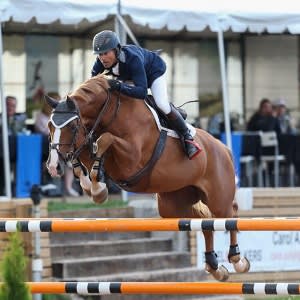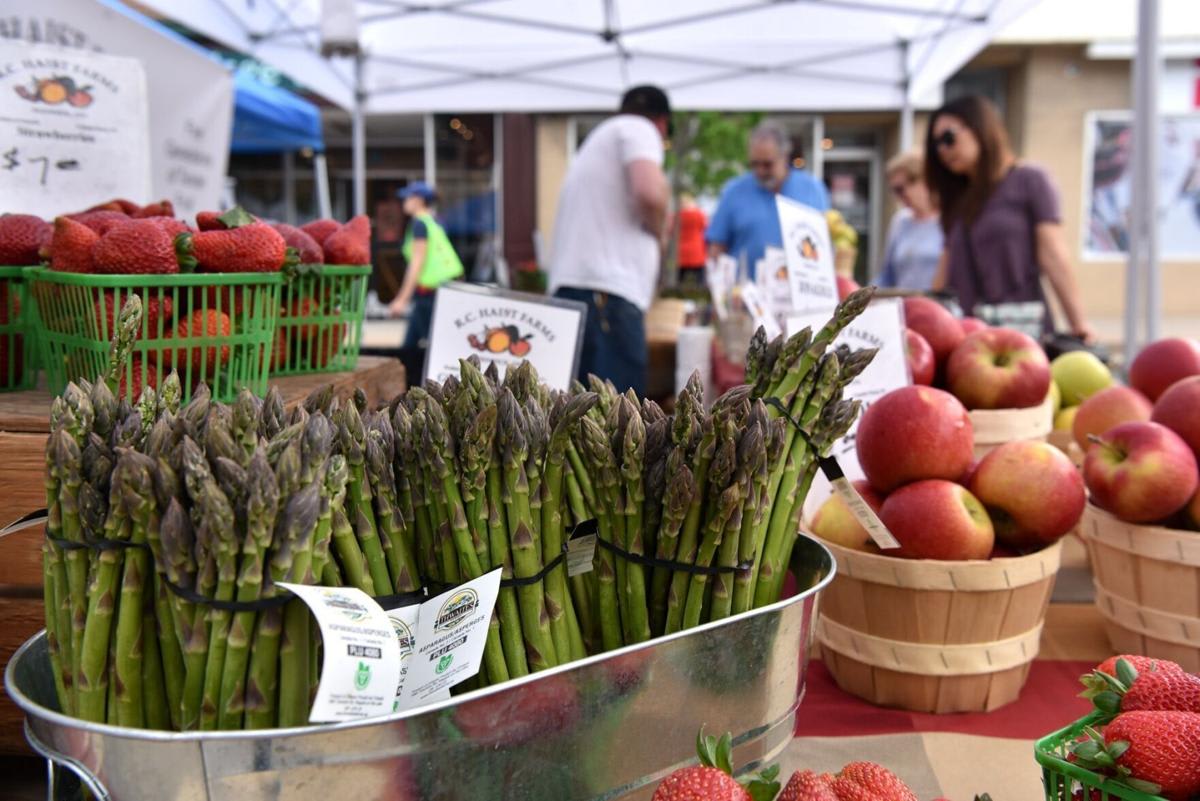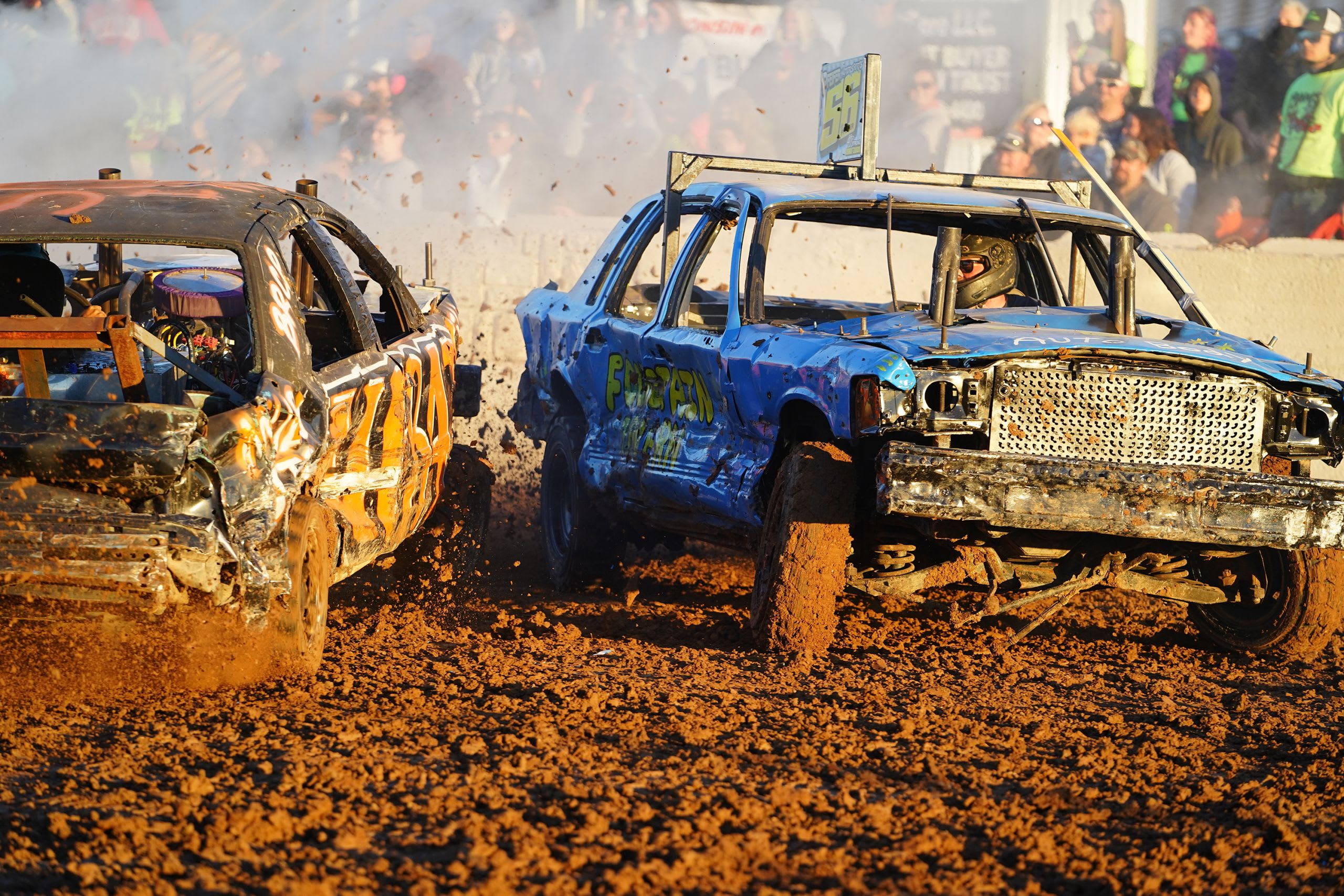 Agricultural Displays 
As you step into our fairgrounds, you'll be greeted by an enchanting array of agricultural displays and demonstrations. This section celebrates the achievements of our farmers, showcasing the latest advancements in agriculture. From innovative farming techniques to cutting-edge equipment, you'll gain a deeper understanding of the vital role agriculture plays in our lives.
Livestock Shows
Prepare to be awestruck as you witness the finest livestock in the region. Farmers and breeders take great pride in presenting their top animals for judging, reflecting the exceptional quality and diversity of livestock in West Niagara. From majestic horses to charming farm animals, the livestock shows are a true highlight of our fair.
Vendor Marketplace
Our vibrant vendor marketplace is a treasure trove of unique products and crafts. Local businesses and artisans proudly display their wares, offering everything from handcrafted jewelry to delectable treats. By supporting these vendors, you play a crucial role in strengthening our local economy and promoting the spirit of entrepreneurship.
Demolition Derby
Buckle up for heart-pounding excitement as the Demolition Derby takes center stage. This thrilling spectacle brings out skilled drivers who expertly maneuver their cars in a fierce battle of metal and mayhem. The roaring engines, flying dirt, and spectacular collisions create an adrenaline-fueled atmosphere that leaves everyone on the edge of their seats.
---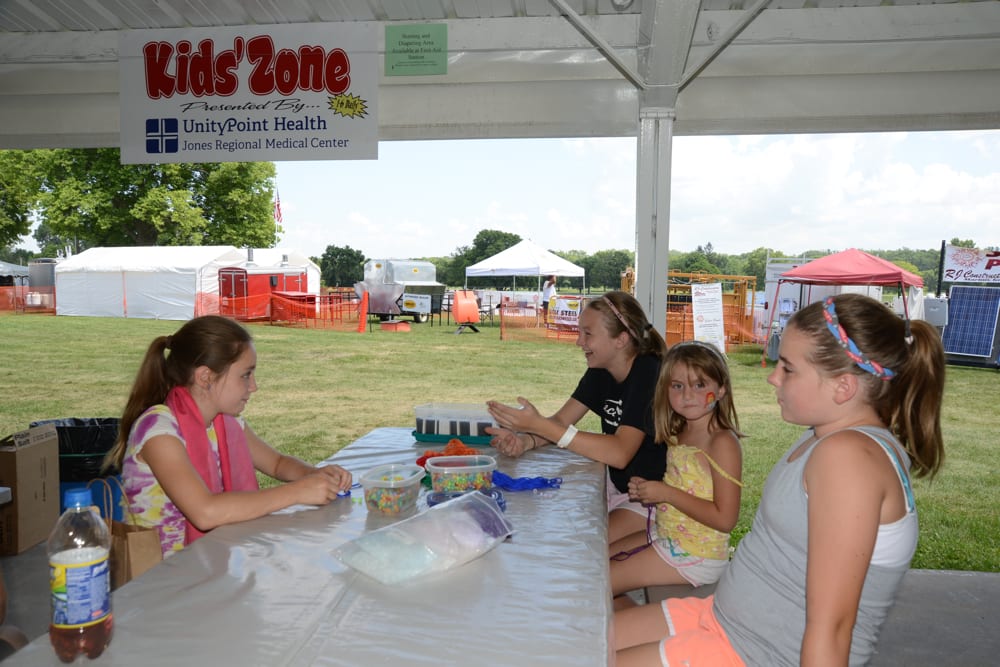 ---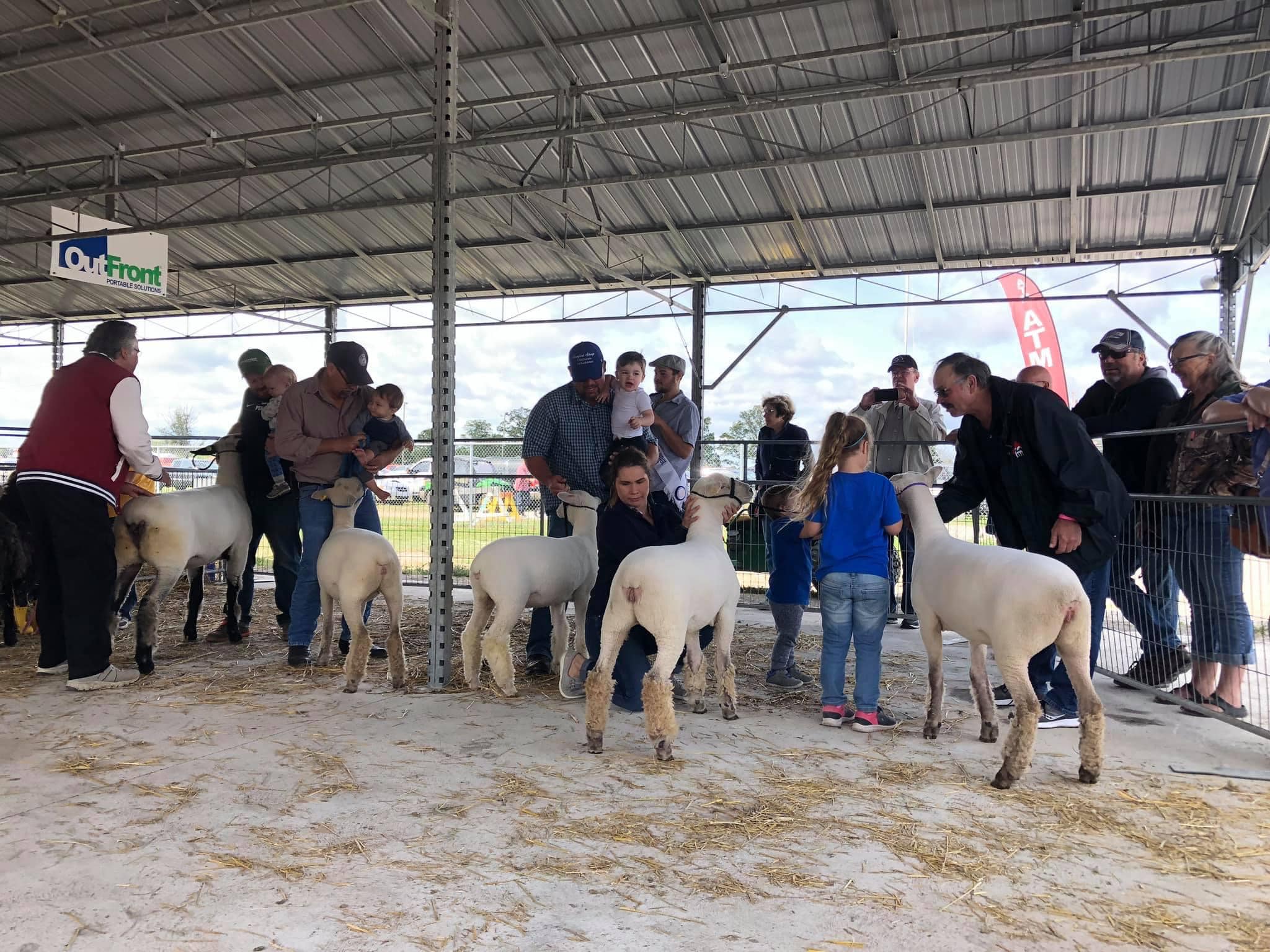 ---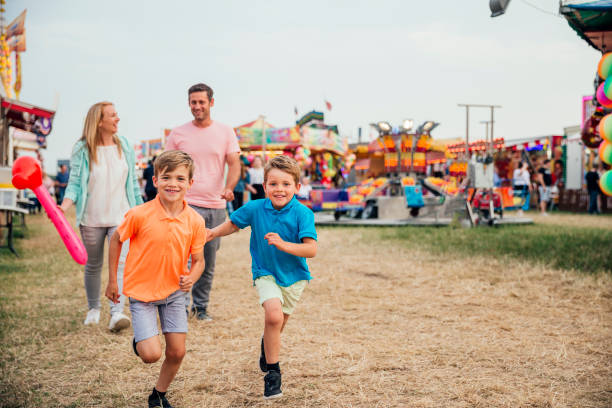 ---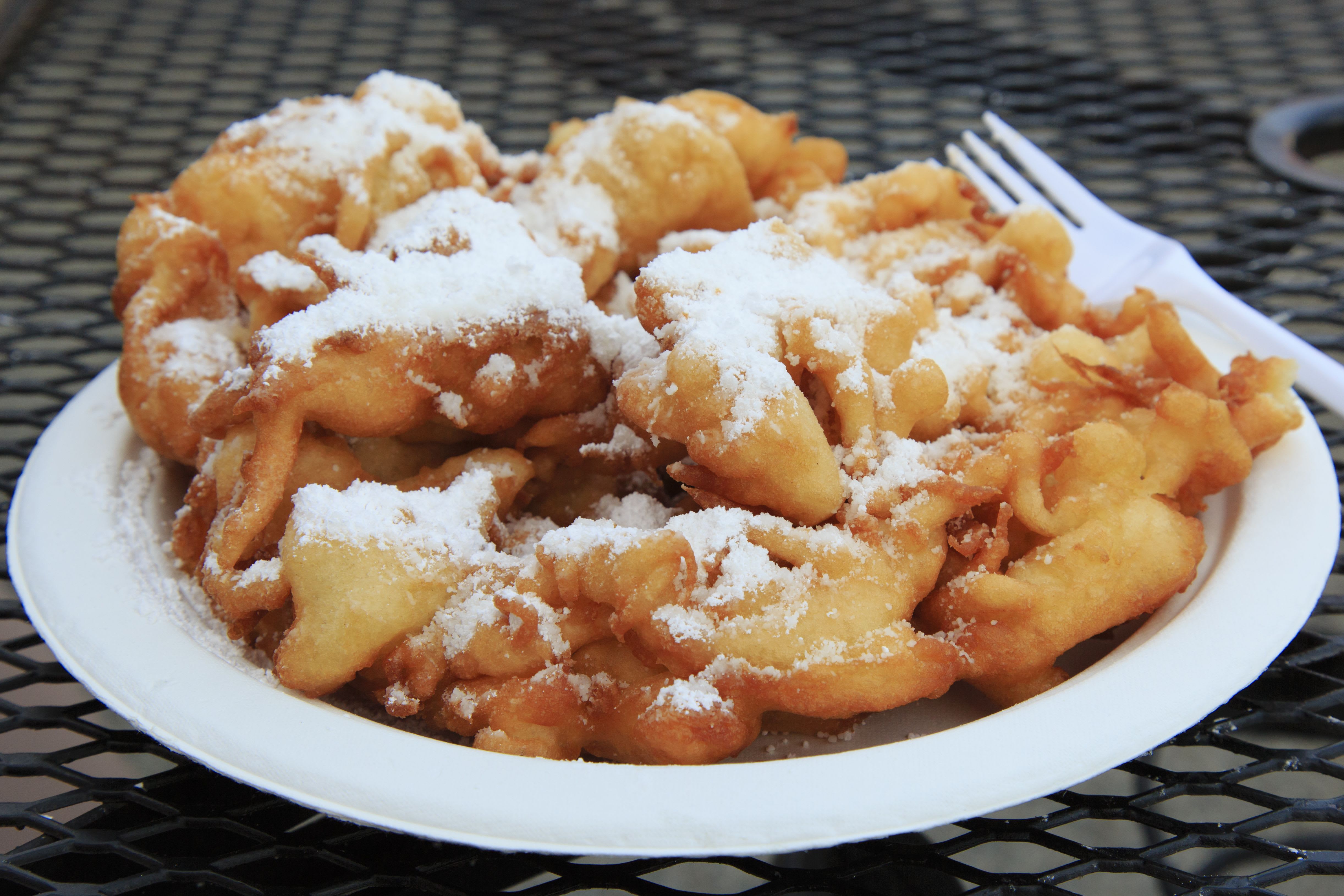 Kids Zone
The Kids Zone is a world of wonder designed to captivate the youngest fair-goers. With interactive games, exhilarating rides, and creative activities, children are invited to explore their imagination and embrace the spirit of play.
Animal Encounters
Connect with nature through our Animal Encounters section, where children and families can get up close and personal with friendly creatures. These encounters provide an educational and enriching experience, fostering an appreciation for the animal kingdom and the importance of conservation.
Family Entertainment
Prepare to be enthralled by an array of family-friendly entertainment that spans generations. From captivating stage performances to mind-blowing acts, our fairgrounds come alive with the magic of live entertainment.
Fair Food
Indulge your taste buds in a culinary adventure as you explore the tempting array of fair foods. From traditional favorites to gourmet treats, our food vendors serve up a tantalizing assortment that caters to every craving.
---
Entertainment 
Prepare to be dazzled and delighted by a sensational lineup of entertainment at the fair!  From music that moves your soul to jaw-dropping performances that leave you in awe, our stage is set to ignite your senses.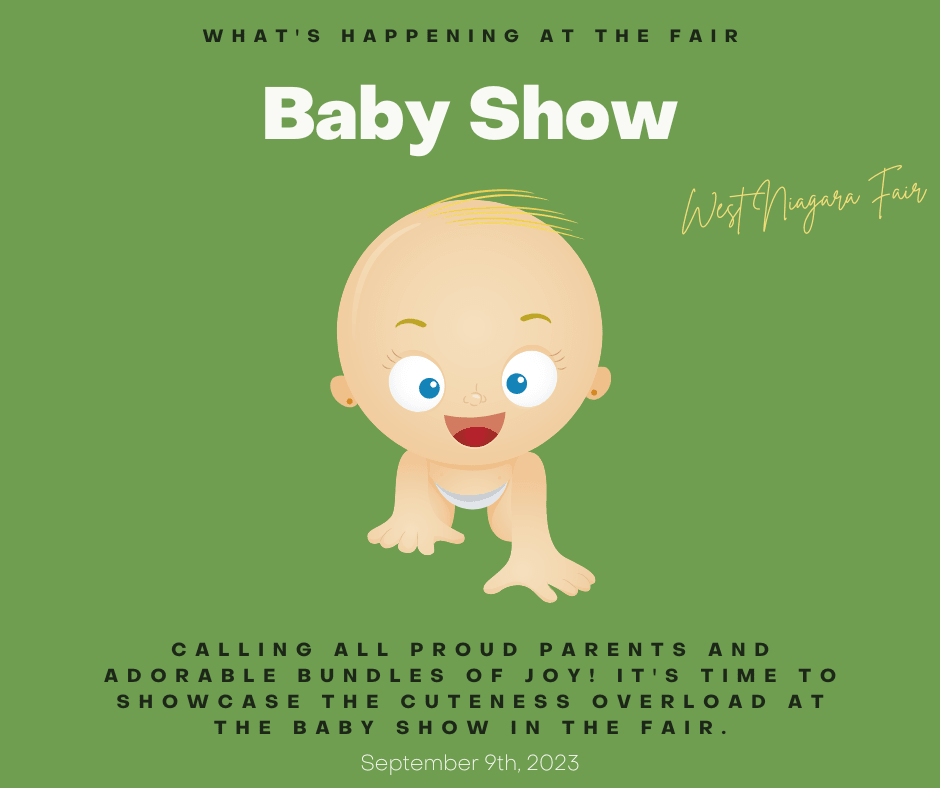 Baby Show
Come and be part of the most heartwarming event at the West Niagara Fair - the Baby Show! Prepare to be charmed by the cuteness overload as our tiniest participants steal the spotlight. With a range of adorable classes and engaging activities, we're here to celebrate the precious moments of early childhood.
Demolition Derby
Rev up your engines and brace yourself for a heart-pounding showdown at the Demolition Derby! Watch as cars collide in a thrilling spectacle of chaos and competition. With metal crunching and engines roaring, this is an adrenaline-fueled event you won't want to miss. Grab a seat and witness the ultimate battle of steel and skill!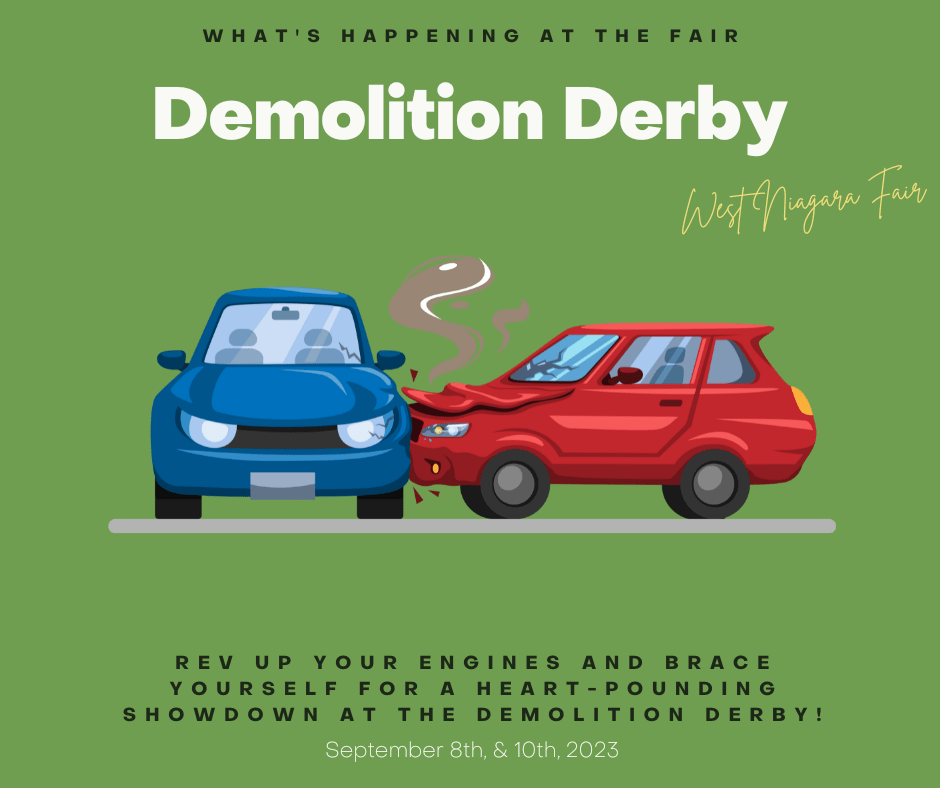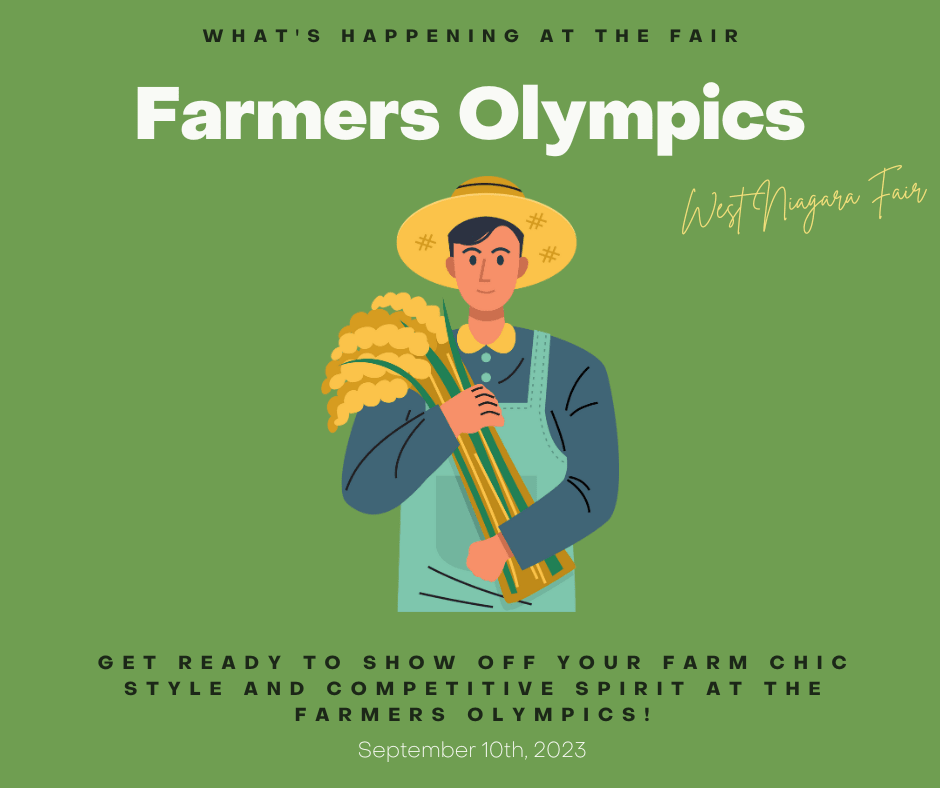 Farmers Olympics
Get ready to show off your farm chic style and competitive spirit at the Farmers Olympics! Strut your stuff in your best dressed farm attire and then take on the challenges to see who can clinch the title of the best time. It's a celebration of rural charm, friendly rivalry, and unforgettable memories – so lace up those boots and let the games begin!
Celebrity Pie Eating Contest
Get ready to watch your favorite stars take on a scrumptious challenge at the celebrity pie eating contest! Who will emerge as the ultimate pie-eating champion? Join us for a slice of fame, fun, and flaky crust frenzy!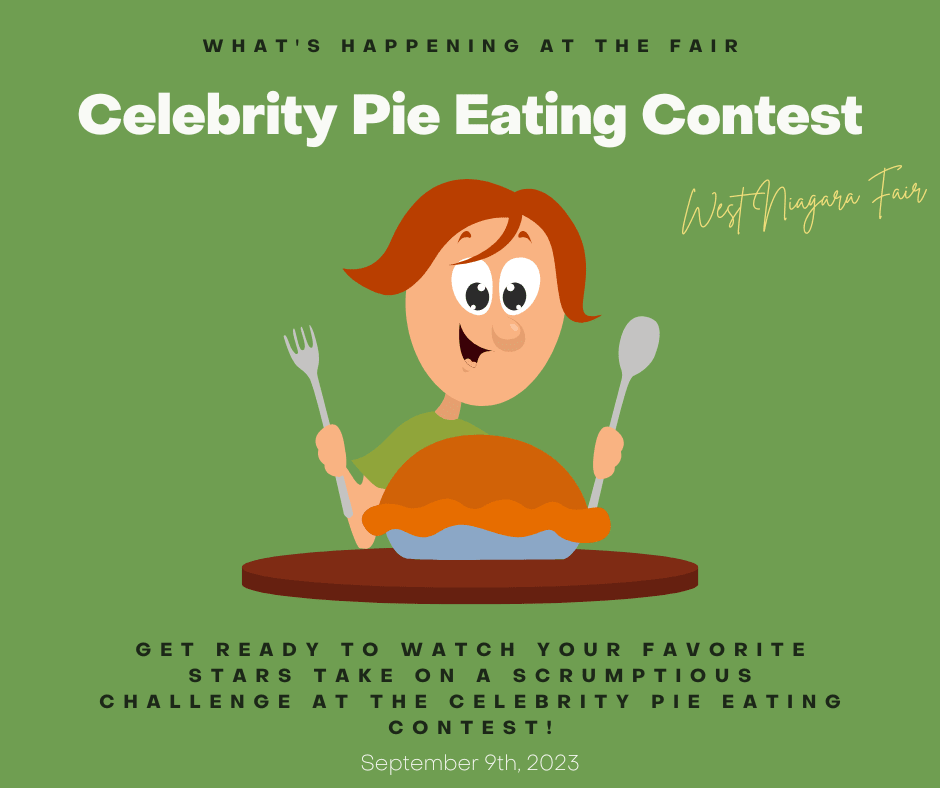 Bayou County Band
Get ready to rock the night away as the CCR tribute band takes the stage at the fair! Feel the rhythm, embrace the classics, and let the music transport you to a time of timeless hits. Don't miss out on this electrifying performance that'll have you dancing 'Bad Moon Rising'!
Presented by 
Bingo
Calling all thrill-seekers and number dabblers! Join us for an exhilarating game of bingo at the fair – where every call is a chance to win, and every daub is a step closer to victory. Get your lucky charms ready and let the excitement fill the air as we chase those winning patterns together!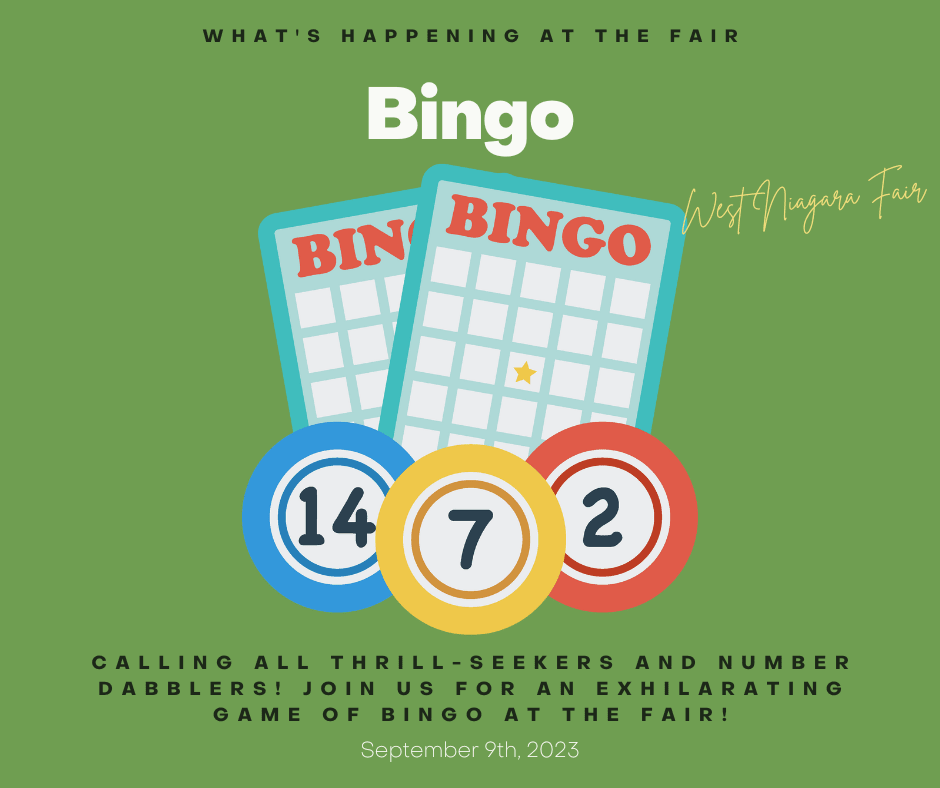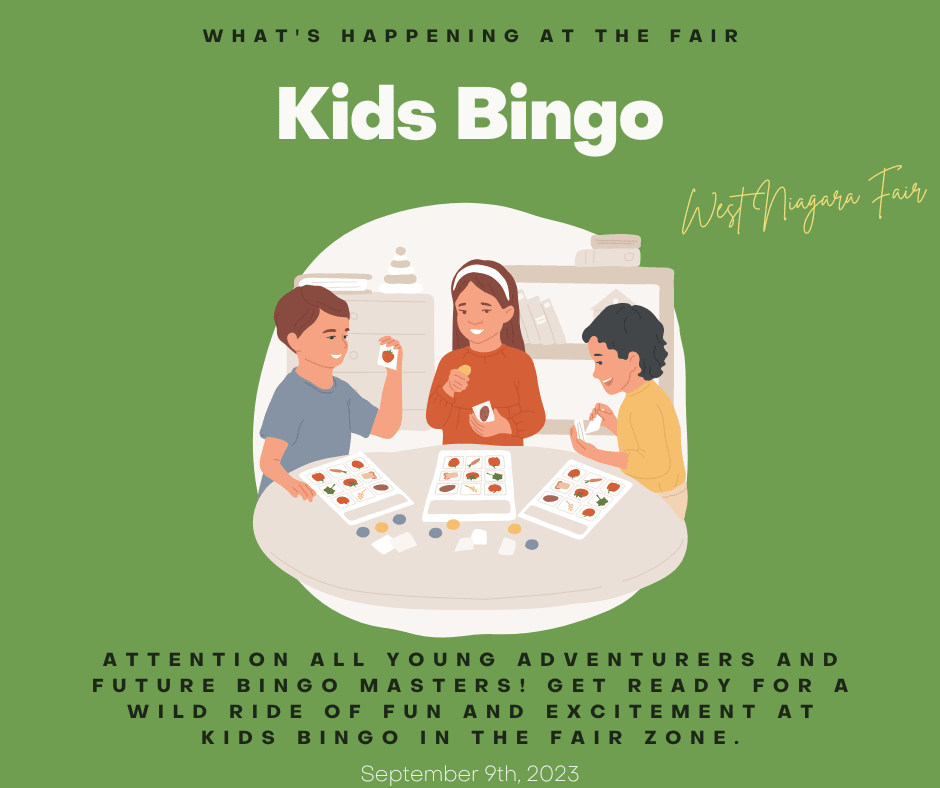 Kids Bingo
Attention all young adventurers and future bingo masters! Get ready for a wild ride of fun and excitement at Kids Bingo in the fair zone. Win awesome prizes, make new friends, and enjoy an afternoon of laughter and surprises. Grab your lucky markers and join us for a bingo bonanza designed just for you!
Spelling Bee
Calling all wordsmiths and language aficionados! The Spelling Bee at the fair is your chance to shine. Spellbinding moments await as participants showcase their linguistic prowess and battle it out for the championship. Will you be the one to conquer the dictionary and claim the title of spelling champion? Join us for a thrilling display of wit and words!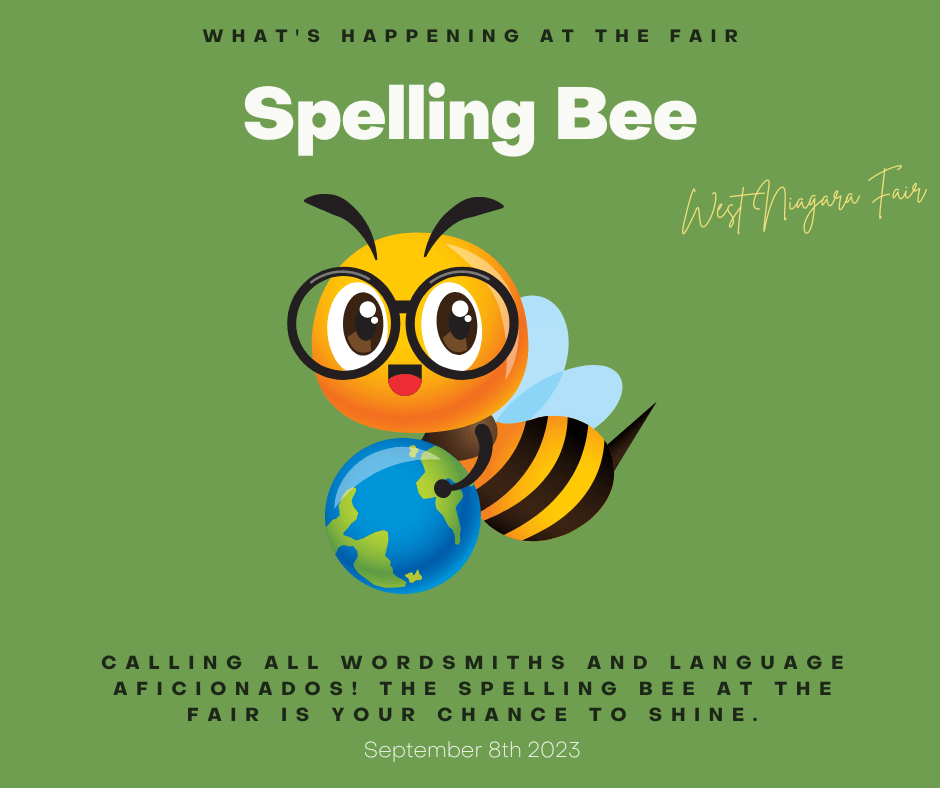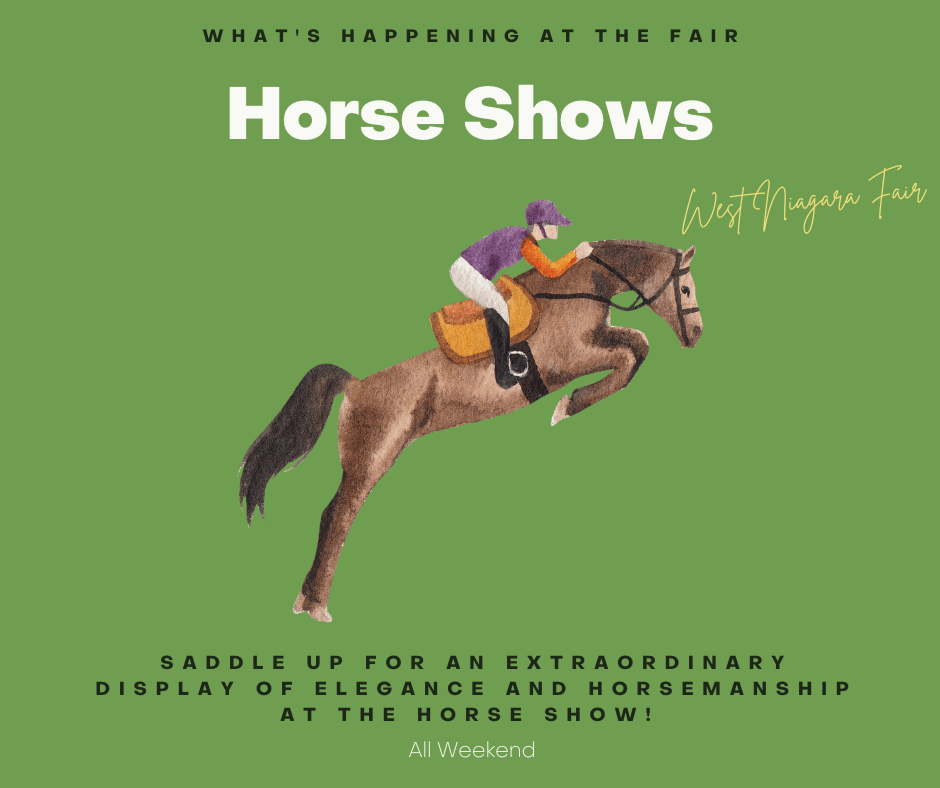 Horse Shows
Saddle up for an extraordinary display of English and Western classes at our Saturday Horse Show! From flat and over fences classes to barrel racing and pole bending, come out and enjoy.
On Sunday the show ring comes alive with hackney ponies, roadsters, and a display of heavy horses. Be sure not to miss the majestic Four Horse Hitch!
Donut Eating Contest
Donut miss out on the ultimate indulgence showdown at the fair's donut eating contest! Let's see who can hole-y claim the title of the ultimate donut devourer! Are you ready to glaze and amaze?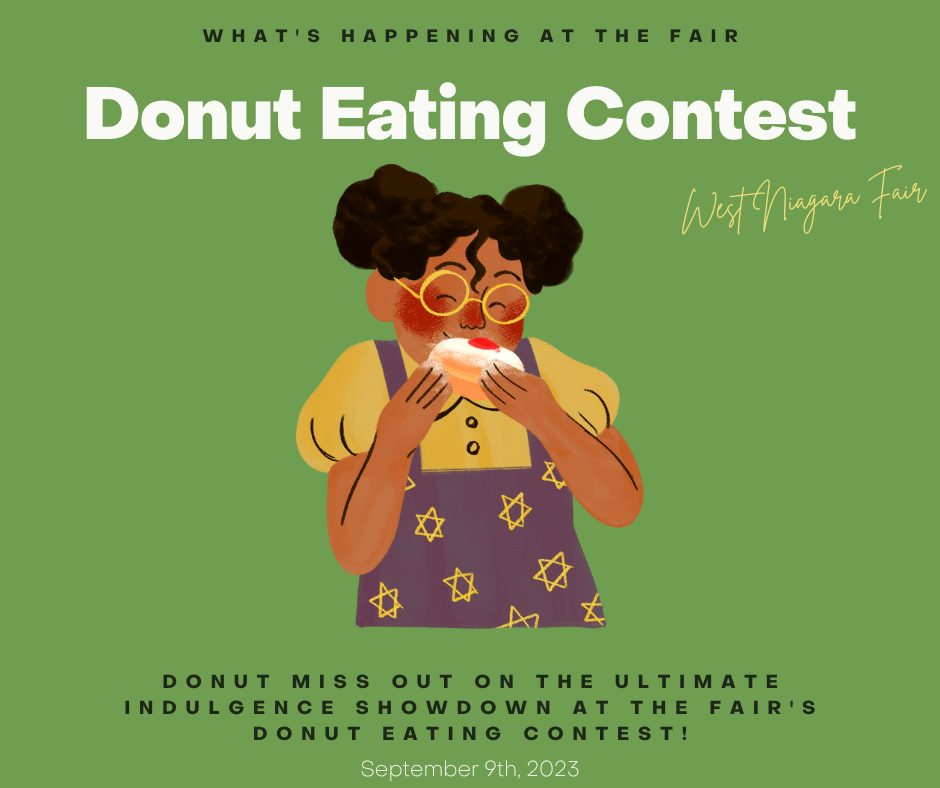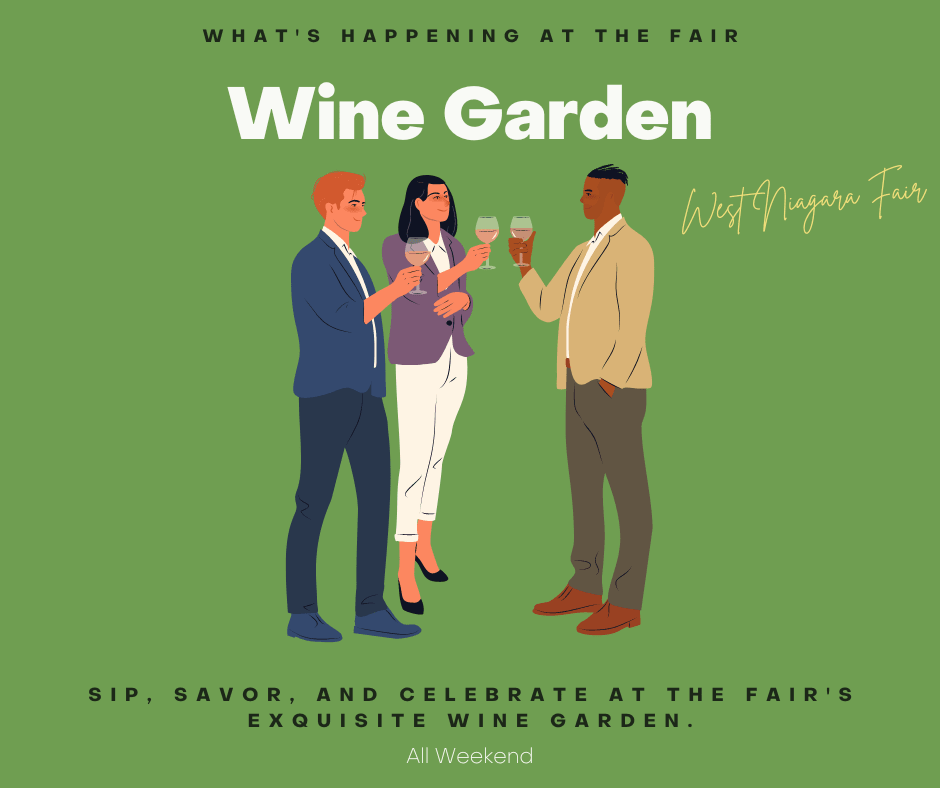 Wine Garden
Sip, savor, and celebrate at the fair's exquisite wine garden Uncork the magic as you stroll through a vineyard oasis, where every glass is a taste of luxury. Cheers to an unforgettable time in the company of fine wines and good friends!
Kids Zone
Step into a world of endless giggles and boundless fun at the Kids Zone of the fair! Let imaginations run wild as young adventurers explore interactive games, creative crafts, and thrilling rides. From laughter to learning, there's something for every kid to cherish. Join us for a magical experience where the smiles never fade!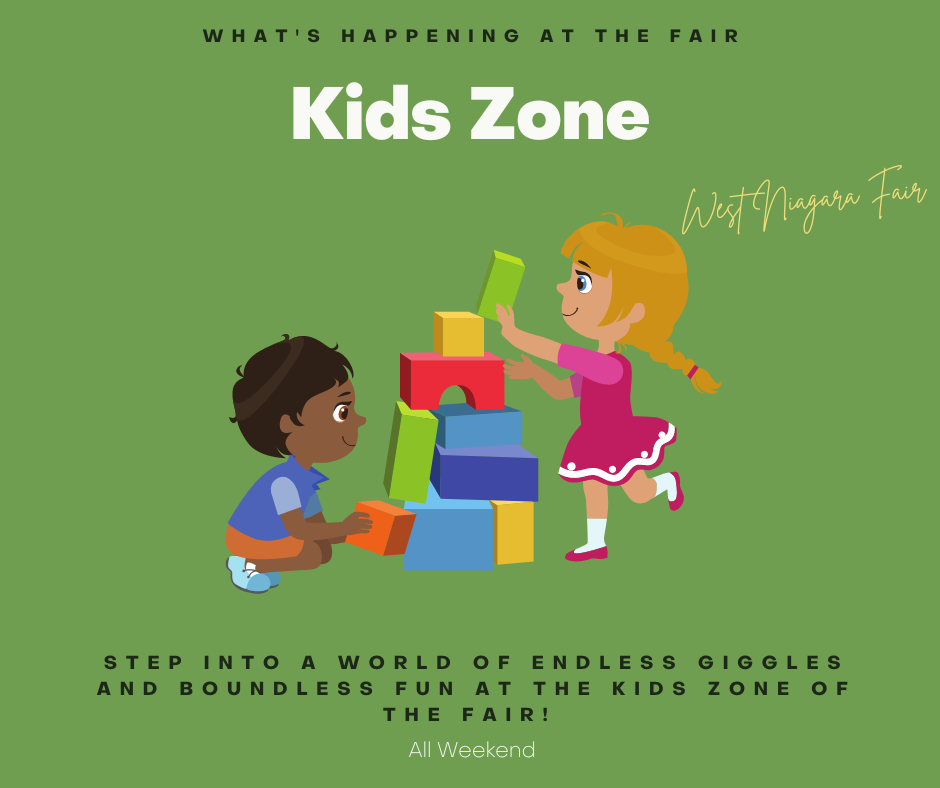 ---
Join us at the West Niagara Fair as we celebrate our heritage, our community, and the spirit of togetherness. Your presence contributes to the success of this cherished event, and we can't wait to create lasting memories with you.