Welcome to the West Niagara Fair Farmers Olympics!
About Farmers Olympics
Get ready to show off your farm chic style and competitive spirit at the Farmers Olympics! This unique event combines rural charm with friendly rivalry to create unforgettable memories. Participants will have the chance to showcase their best-dressed farm attire and take on exciting challenges to compete for the title of the best time. So, lace up those boots and let the games begin!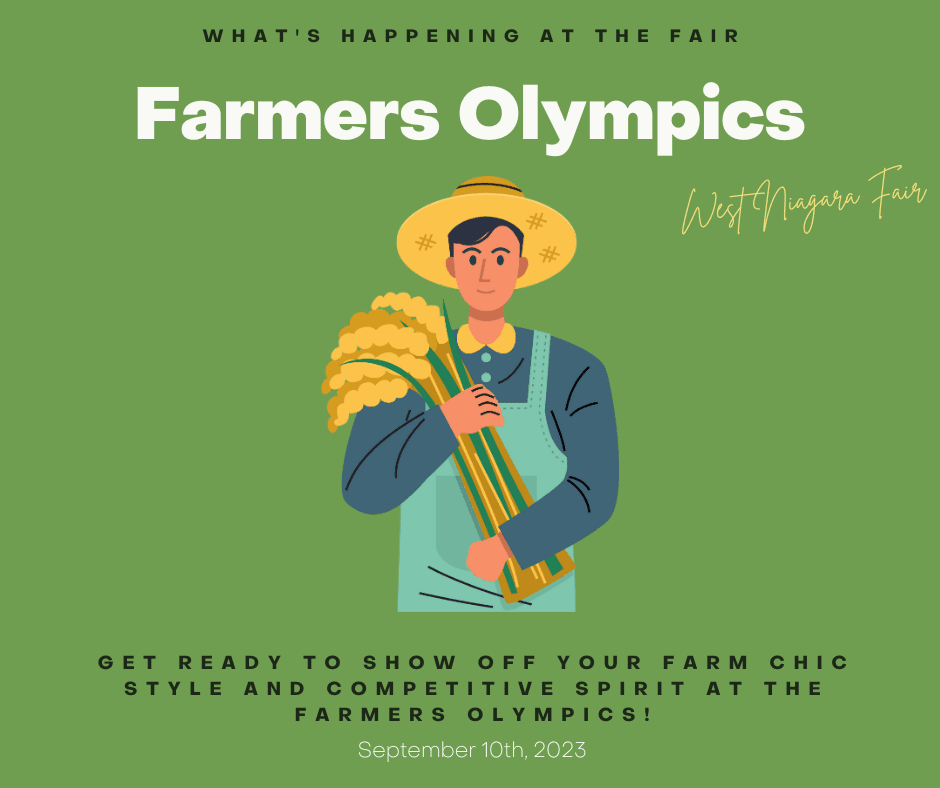 Rules and Regulations
To ensure a fair and safe competition, it's essential to understand the rules and regulations of the Farmers Olympics. Please read through the guidelines carefully to ensure a smooth and enjoyable experience for all participants. Safety and fairness are our top priorities.
How to Participate
Interested in joining the fun? Here's how you can participate in the Farmers Olympics:
Registration: To get started, simply fill out our easy online registration form by clicking the "Sign Up Now" button below.

Attire: Make sure to come dressed in your best farm chic attire. Show off your style and embrace the rural charm of the event.

Compete: Once you're registered and dressed to impress, get ready to tackle the exciting challenges that await you at the Farmers Olympics.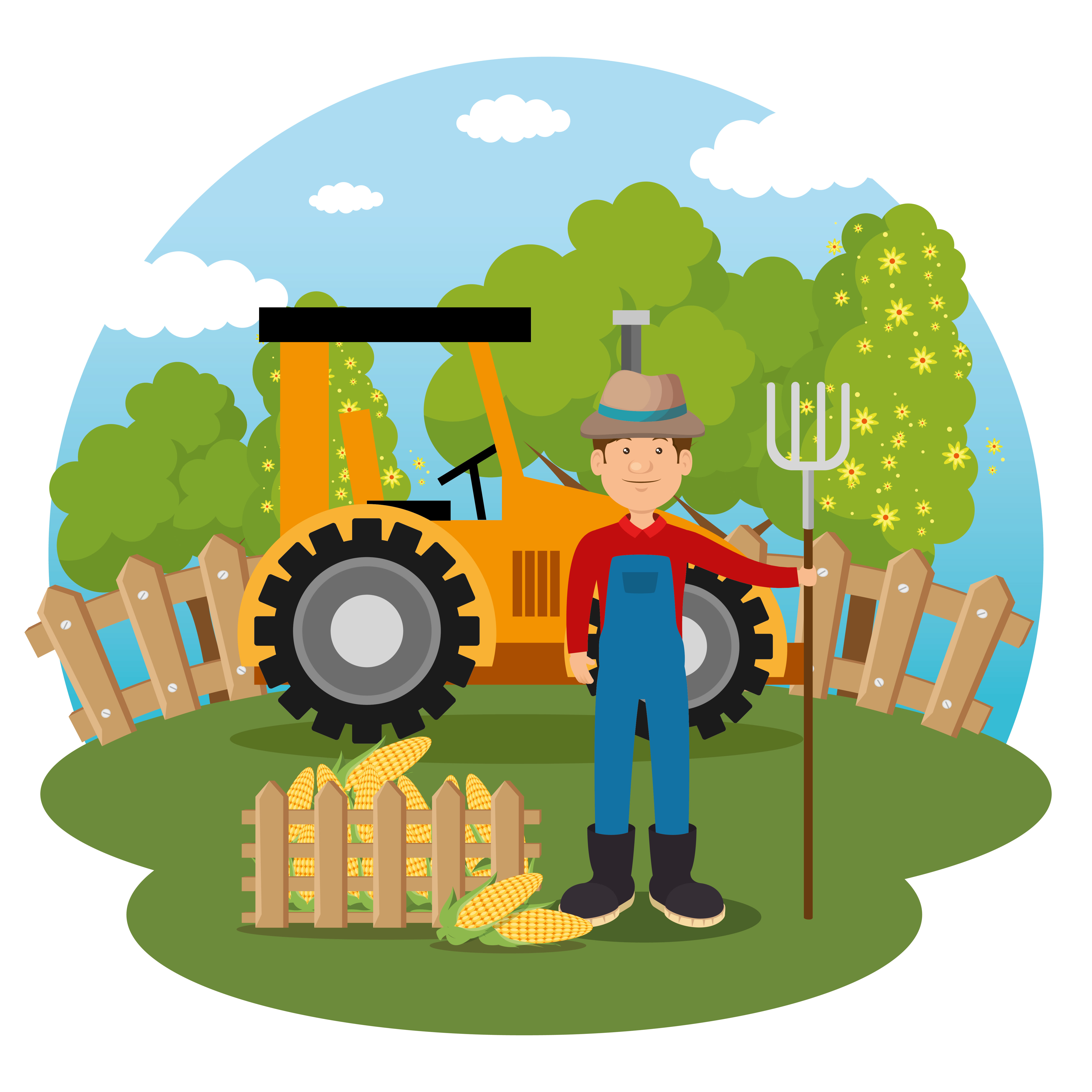 Prizes and Awards
Winning at the Farmers Olympics comes with exciting rewards! Here's how you can earn prizes:
Best Dressed Competition: To kick off the competition, we're judging your team spirit and style. Dress in your finest farm chic attire to compete for the title of Best Dressed Team. The crowd will decide the winner, and the victorious team will take home an extra $100. Please note that teams must participate in the Olympics to be eligible for this prize.

Derby Pit Showdown: Two teams will go head-to-head in the Derby Pit before the Demolition Derby on Sunday afternoon. Men's teams will start, followed by the ladies' teams, and then the men and women. It's a thrilling showdown that you won't want to miss!

Pre-Registration: To secure your spot in this exciting event, be sure to pre-register. We can accommodate a maximum of 12 teams to compete, so act fast to reserve your spot.

1st Place Prizes: The ultimate glory awaits the 1st place winners in both the men's and women's categories. Each winning team will receive $100 to share among their team members as a well-deserved reward for their outstanding performance.
Competing in the Farmers Olympics not only promises a day of fun and challenges but also the chance to win fantastic prizes. So, gather your team, put on your best farm attire, and join us for a chance to take home the coveted prizes!
Sign-Up
Get ready to be a part of the most thrilling event at the West Niagara Fair! Join us for the Farmers Olympics, where farm chic meets friendly competition. We invite you to showcase your team spirit, don your best farm attire, and take on exciting challenges. But remember, your journey begins with registration. Don't miss your chance to be a part of this unforgettable day of fun, camaraderie, and the chance to win fantastic prizes. Secure your spot now by filling out our simple sign-up form below. Let's make memories and celebrate rural charm together – sign up and let the games begin!