The 2023 West Niagara Fair Homecraft Prize Book is now available! 
---
Enter to Win Fantastic Prizes!
Browse through our Prize Book and discover a wide array of competitions you can participate in. Whether you're skilled in baking, crafting, gardening, or raising livestock, we have a category for everyone. Show off your skills and have a chance to win fantastic prizes. We look forward to seeing you at the fair! Remember to review the rules and instructions for each category carefully. To access this year's Prize Book, see our Homecraft prize book below for more details.  
---
How to Enter
To enter the competitions, follow these steps:
Read through the prize book to explore the wide range of competitions available.

Familiarize yourself with the rules, including the general rules and any specific rules for the category you wish to enter.

To streamline the process, we've made entry submission entirely digital. Visit our user-friendly website and submit your entries online. Secure your chance at the prizes!
---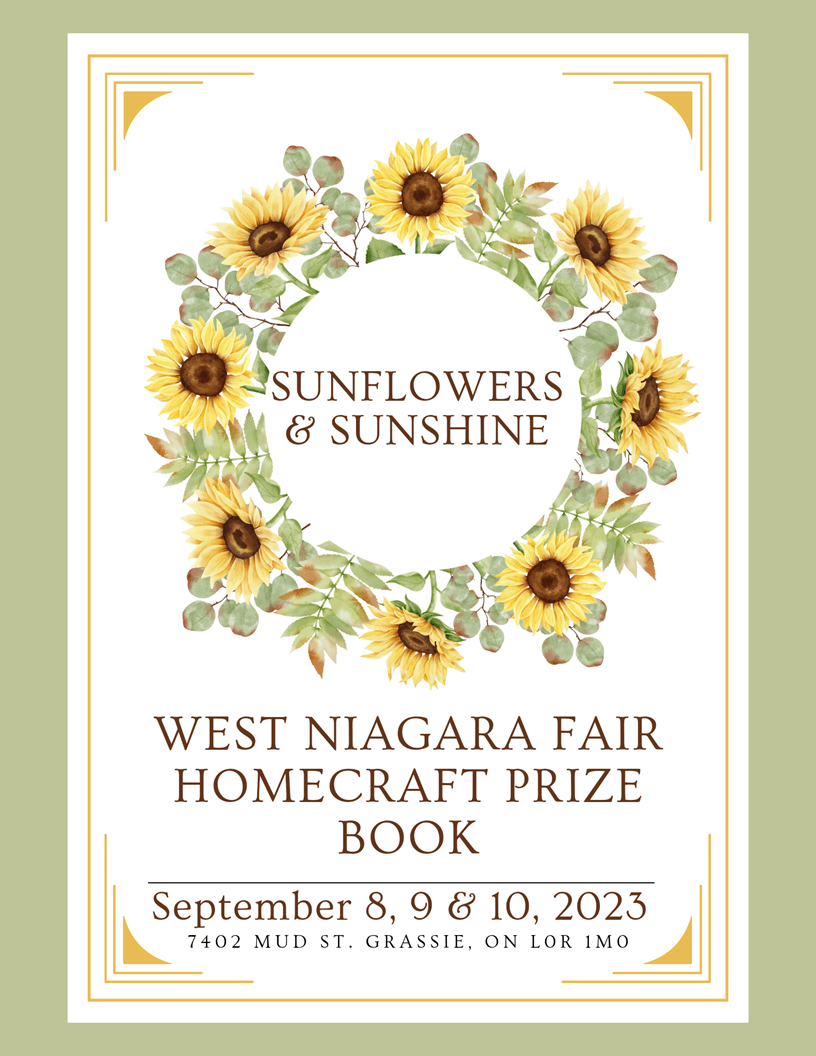 Entry Deadline
The last day for entering is Wednesday, September 6th, 2023. To ensure fair judging, we will not accept any entries after this date. We appreciate your understanding and cooperation.
---
Acknowledgments
We extend our heartfelt gratitude to all our sponsors and volunteers. Their unwavering dedication and support are instrumental in making the West Niagara Fair a grand success. From equipment displays to tractor pulls, poultry, bees, livestock, and gardening, our sponsors and volunteers help us promote agriculture and showcase the best of our community. We couldn't do it without them!
---
Contact Information
If you have any questions or need assistance, please feel free to reach out to us:

Phone: (905) 309-9939
Email: info@westniagarafair.ca