Welcome to Livestock Prize Books! 
---
How to Enter
To enter the competitions, follow these steps:
Read through the prize book to explore the wide range of competitions available.

Familiarize yourself with the rules, including the general rules and any specific rules for the category you wish to enter.

To streamline the process, we've made entry submission entirely digital. Visit our user-friendly website and submit your entries online. Secure your chance at the prizes!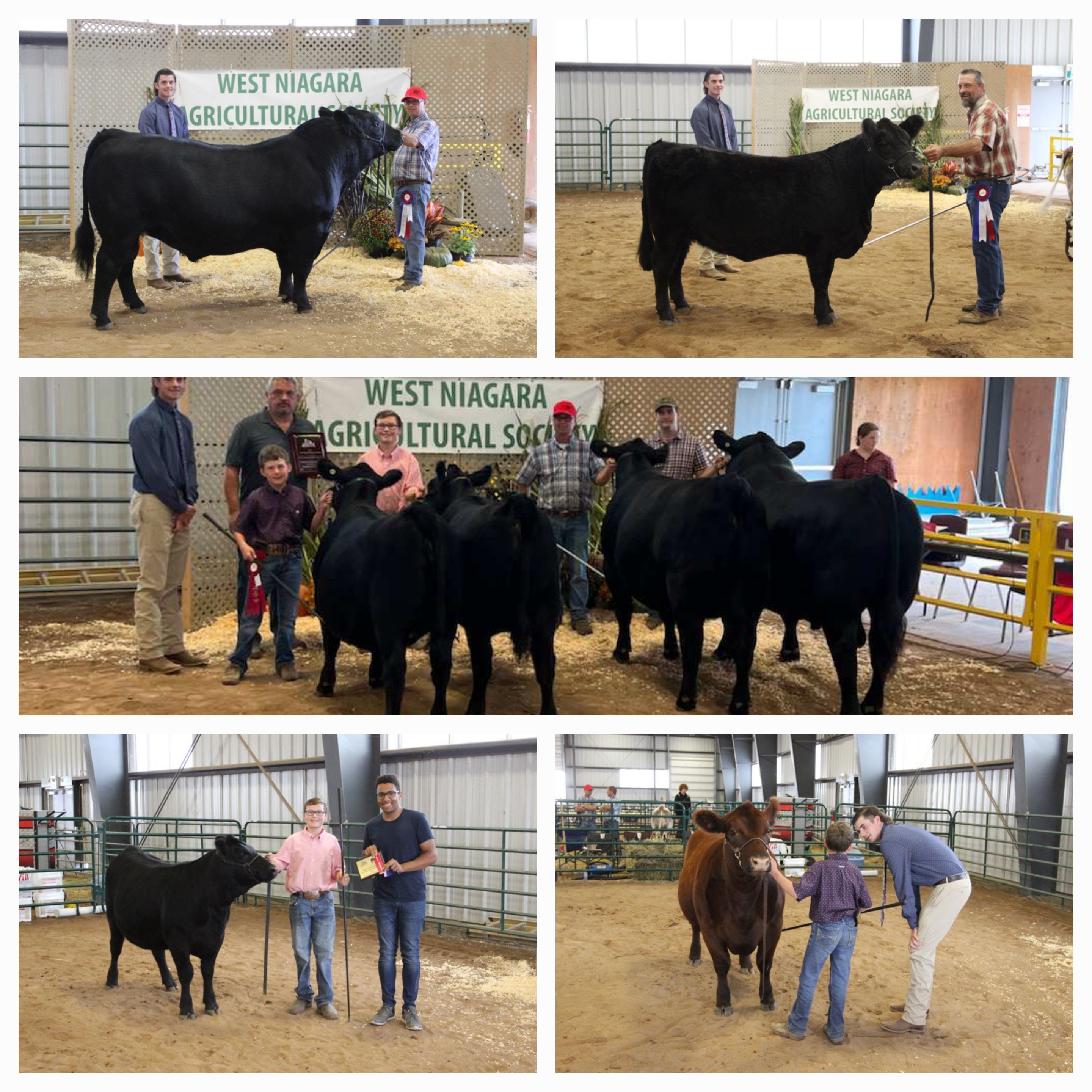 ---
Livestock Prize Shows
Get ready to be a part of the action at Livestock Prize Shows! Don't just watch from the sidelines – showcase your skills and join the excitement of these competitive events. Whether you're a seasoned competitor or a newcomer, there's a category for everyone to participate and shine!
---
English & Western Horse Show
Unleash your riding prowess at the English & Western Horse Show on Saturday, September 9th. Be a part of the thrilling display of equestrian talent as riders showcase their skills in both English and Western classes. With classes starting at 9:30 am for English and 1:30 pm for Western, it's your chance to saddle up and take center stage. Join us in the outside ring, behind the Livestock Building, and make your mark in this captivating event!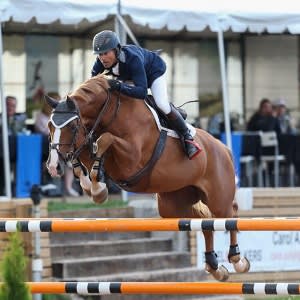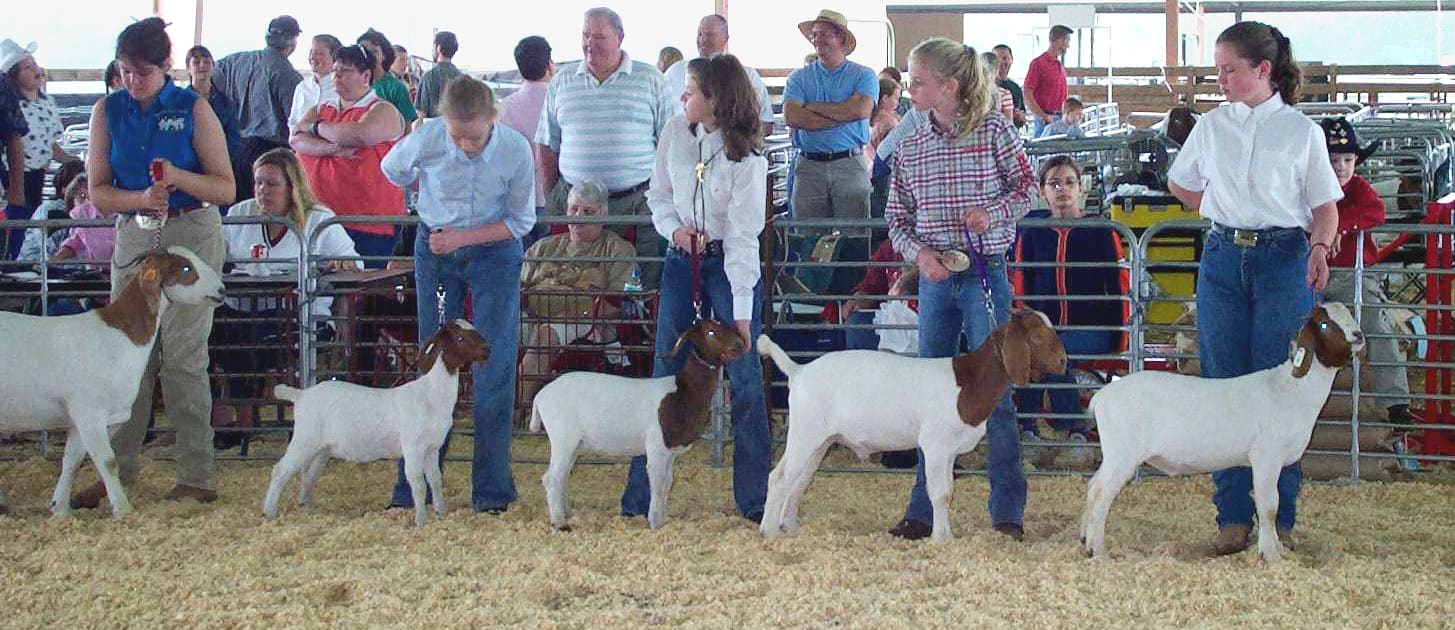 Goat Show
Are you ready to lead the herd? Step into the spotlight at the Goat Show on Saturday, September 9th. Whether you have a seasoned champion or a lively newcomer, this is your opportunity to showcase the agility and beauty of your goats. Starting at 10:00 am in the Lowden Pavilion, this show promises excitement and friendly competition. Participate, bond with fellow goat enthusiasts, and make lasting memories.
Sheep Show
Sunday, September 10, 2023, marks the day for the spectacular Sheep Show. If you're passionate about sheep and have what it takes to handle these remarkable animals, this is your chance to shine. Participate in the Junior Showmanship event starting at 10:30 am, followed by the main show at 11:00 am in the Lowden Pavilion. Show off your sheep-handling skills and compete for recognition among fellow enthusiasts.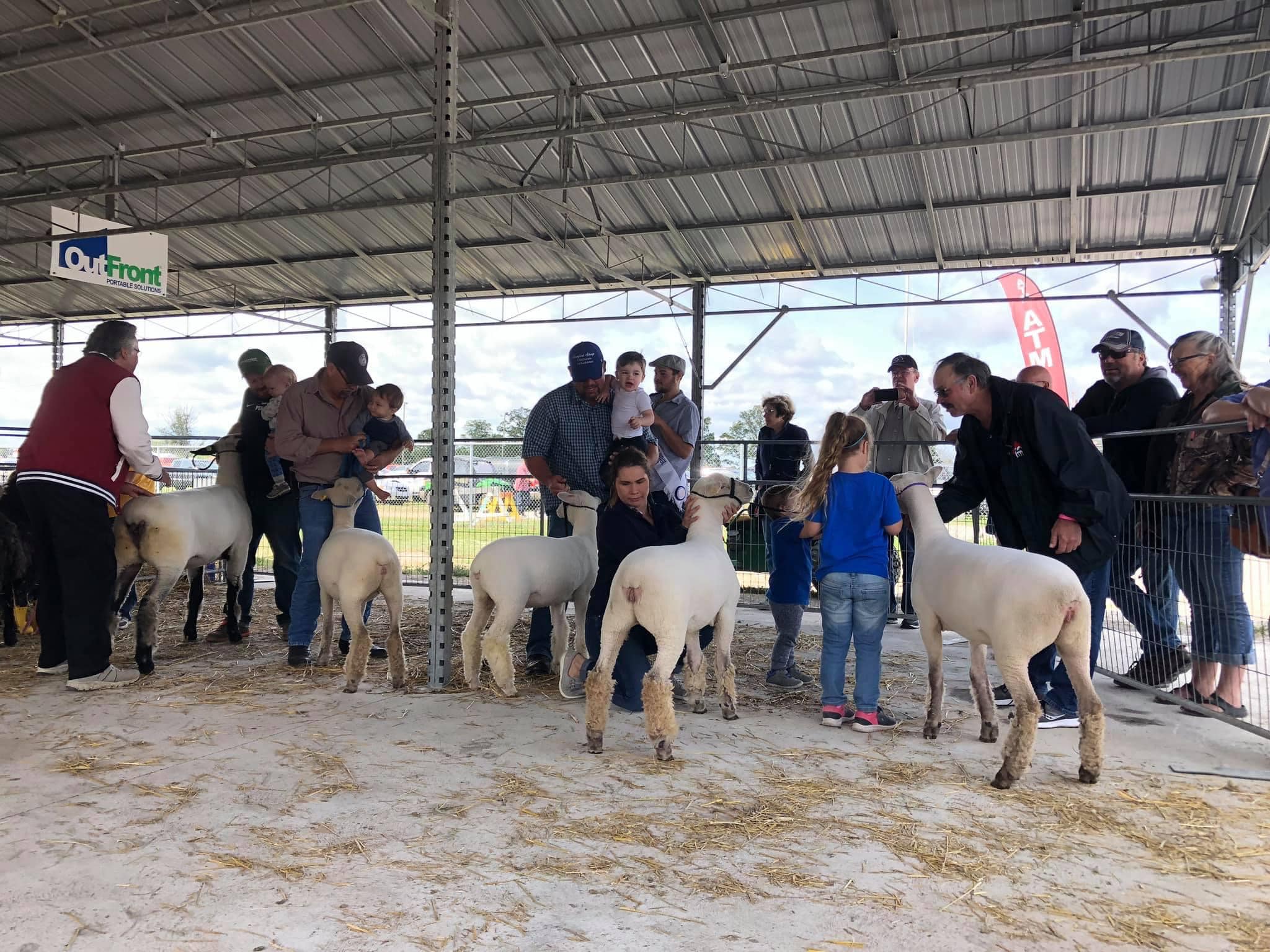 Open Purebred Beef Cattle
Calling all cattle enthusiasts! Don't miss the Open Purebred Beef Cattle show, taking place on Sunday, September 10th, starting at 1:00 p.m. in the Richardson Agricultural Hall. This is your opportunity to showcase the finest specimens of purebred beef cattle and compete for recognition. Bring your best cattle and vie for the top honors in this prestigious event. Prepare to impress the judges and fellow breeders with your exceptional animals.
Poultry Show
Attention all poultry enthusiasts! Join us for the exciting Poultry Show. This event provides a platform to showcase the diversity and beauty of various poultry breeds. Whether you raise chickens, ducks, or turkeys, this is your opportunity to exhibit your feathered friends and compete for top honors. Stay tuned for the date and time of the Poultry Show, and get ready to feather your way into the spotlight!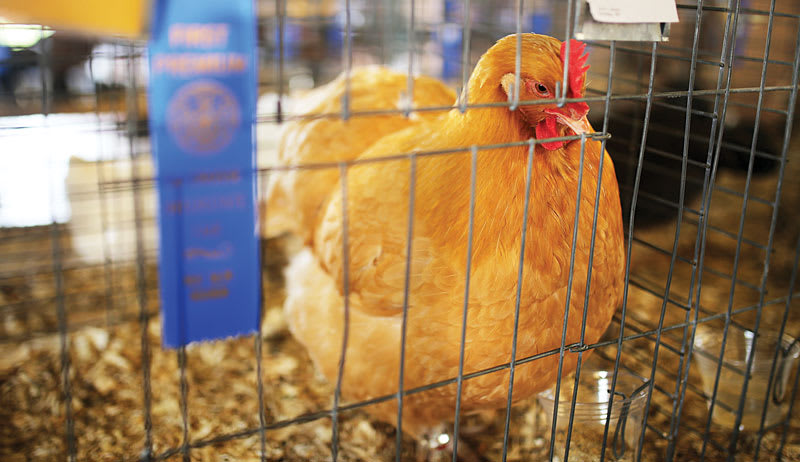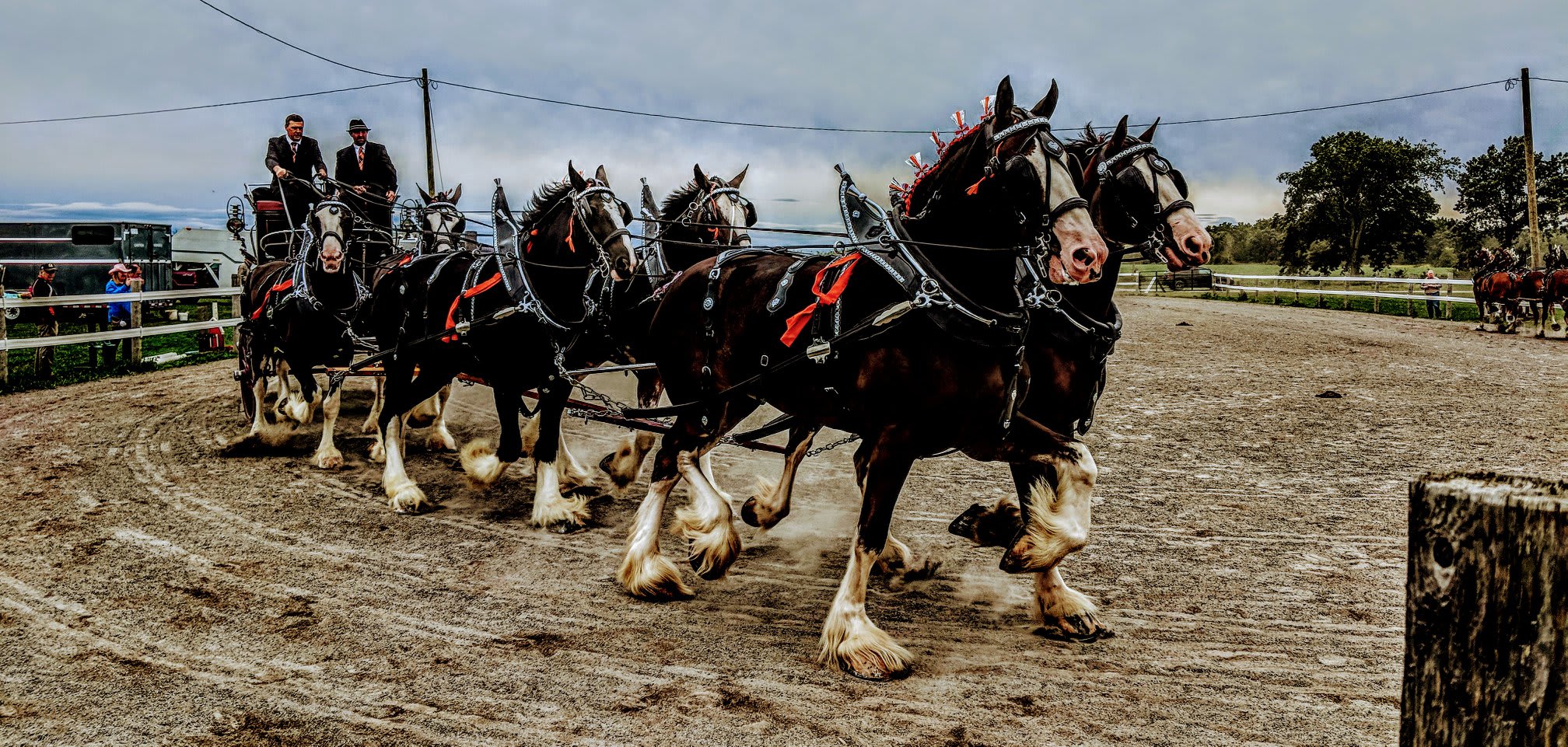 Heavy Horse Show
Calling all heavy horse aficionados! Get ready for the impressive Heavy Horse Show. Join us for a display of strength and elegance as these majestic animals take the stage. This is your chance to showcase your heavy horses and compete for recognition among fellow enthusiasts. Don't miss this opportunity to witness the power and grace of these magnificent creatures.
4H Prize Book
4-H is one of Canada's longest running youth organizations for young people between the ages of 9 and 21. 4-H is a
grassroots organization of leaders building leaders. 4-H emphasizes the importance of looking at the big picture; that youth need to see beyond themselves and focus on how their actions affect their relationships, their community, the environment and society as a whole.

4H Prize Book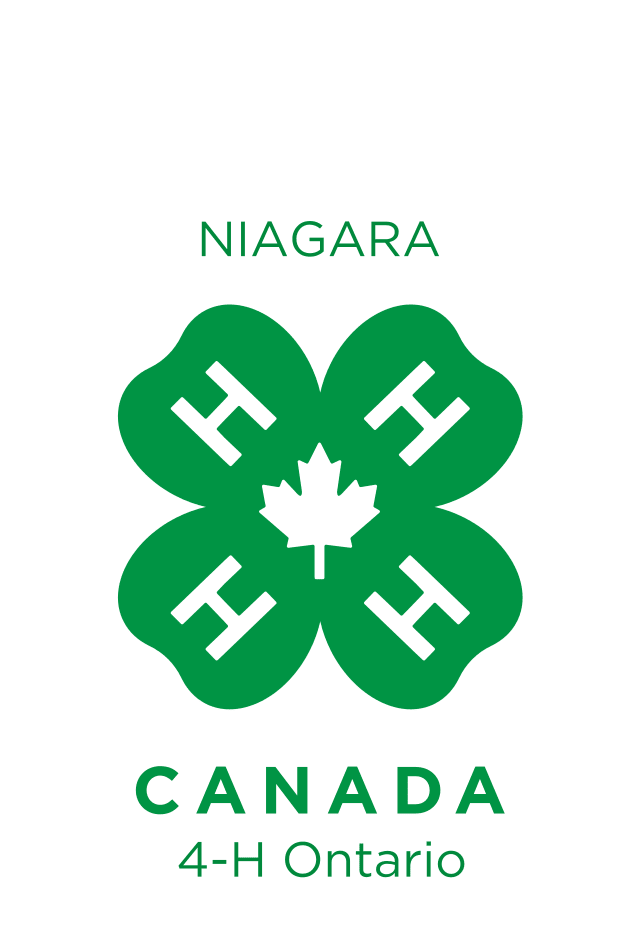 ---
We invite you to be an active participant in these extraordinary events. Seize the opportunity to showcase your talent, connect with like-minded individuals, and experience the thrill of competition. Stay tuned for the online applications opening in July, and get ready to make your mark at the Livestock Prize Shows. Start preparing now – we can't wait to see you in action!
---
Contact Information
If you have any questions or need assistance, please feel free to reach out to us:

Phone: (905) 309-9939
Email: info@westniagarafair.ca