Enter the Exciting Competitions at West Niagara Fair: Showcasing Agriculture, Livestock, and Homecraft Excellence!
---
Win Big with Over $50,000 in Prizes!
Join us at the West Niagara Fair, where the thrill of competition meets the promise of remarkable prizes. With an extensive prize pool of over $50,000, we're ready to celebrate excellence across various categories, from agriculture to homecraft and livestock. Don't miss out on your chance to shine!
---
How to Participate
Participating in the West Niagara Fair's exhilarating competitions is as easy as 1-2-3:
1. Explore the Prize Categories:
Our diverse range of categories includes livestock (cattle, poultry, horses, goats, sheep), as well as sections dedicated to baking, crafting, gardening, and raising livestock. There's a category that suits every talent and interest!
2. Review Class and Section:
Before submitting your entries, make sure to carefully review the prize book for detailed information about each class and section. This will help you choose the perfect category to showcase your skills.
3. Submit Your Entries Online:
To streamline the process, we've made entry submission entirely digital. Visit our user-friendly website and submit your entries online. Secure your chance at the prizes!
Explore Prize Books
To make your entry process even smoother, you can directly access the prize books for specific categories: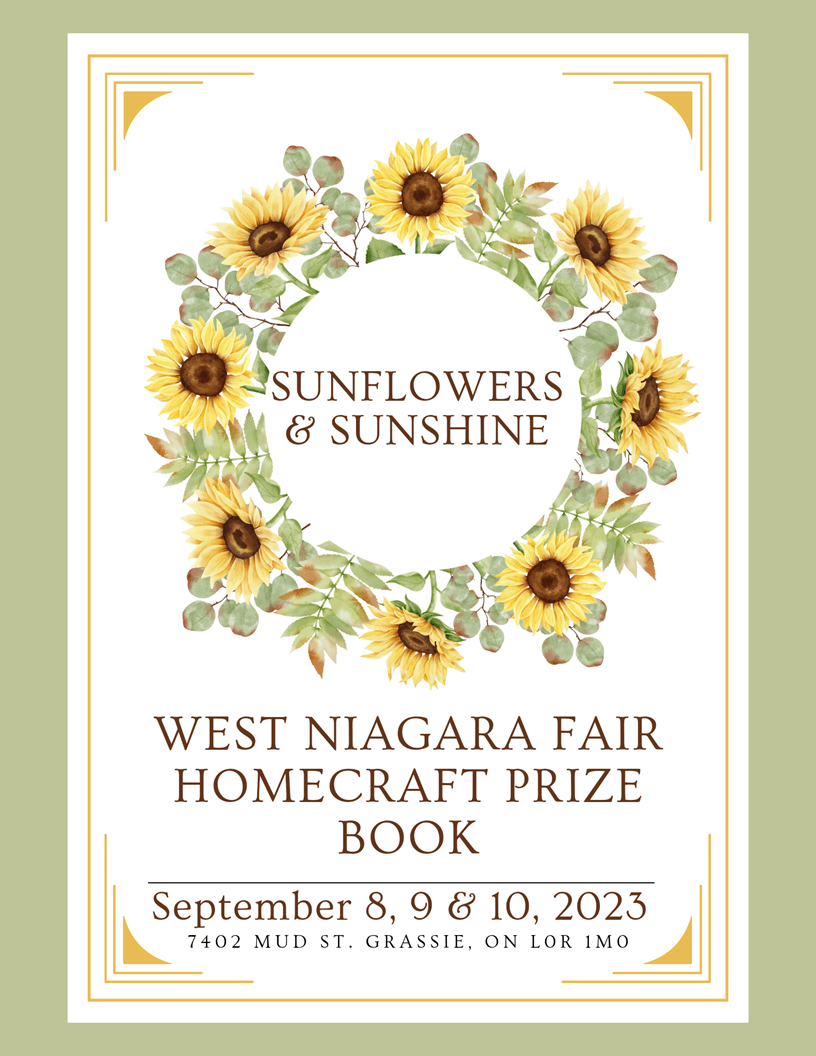 ---
Get Started
The West Niagara Fair is dedicated to fostering a spirit of competition and camaraderie. Whether you're a seasoned participant or a first-timer, we encourage you to take part and showcase your talents. With our broad array of categories and generous prize offerings, there's something for everyone. Let your journey to victory begin today!
Look Up Class & Section Number
Submit Entries
---
Homecraft Entry Deadline
Bring your Homecraft entries to the Community Hall on Wednesday, September 6th, 2023 between 12pm and 8pm.
To ensure fair judging, NO late entries will be accepted. We appreciate your understanding and cooperation.
---
It's time to embark on an exciting adventure of skill, creativity, and achievement. Get ready to make your mark at the West Niagara Fair!