Thank you for another great season of fun and friendly competition!
West Niagara Saddle Club is grateful to our volunteers, coaches, riders, helpers, spectators and judges who came together for another fantastic season. From May to September, we invited riders of all levels to participate in our monthly horse shows. As proud hosts, the West Niagara Agricultural Society welcomed riders and coaches to the grounds located at 7402 Mud Street in Grassie, Ontario, where we held a series of safe and welcoming equestrian events.
---
Basic Info
Our shows take place on Sundays.
Showgrounds open at 7:30 am for Registration.

A warm-up ring is available after registration and wearing a number.

The show ring opens at 8 am for a 2-3 minute schooling session.

English Classes begin at 9 am, followed by Western Classes.

A brief lunch break will be scheduled.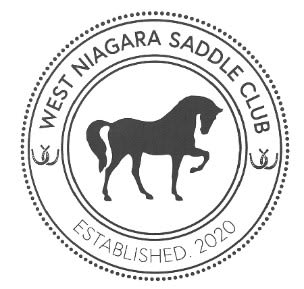 ---
Our Facebook
Welcome to the West Niagara Saddle Club's Facebook page! Stay connected with us on social media to keep up with the latest events, competitions, and activities related to our passion for horses and equestrian adventures. Hit the "Like" or "Follow" button to join our community of fellow horse enthusiasts. Let's share the joy of riding and the love for these magnificent animals together! See you on Facebook!
---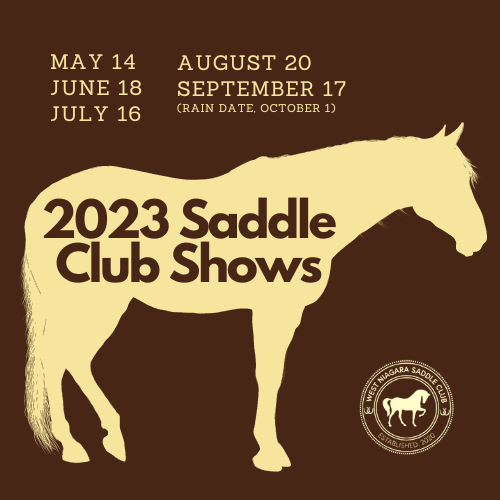 ---
Show Dates
Mark your calendars for an unforgettable season at West Niagara Saddle Club. Our shows will take place on the following Sundays:
May 14

June 18

July 16

August 20

September 17
---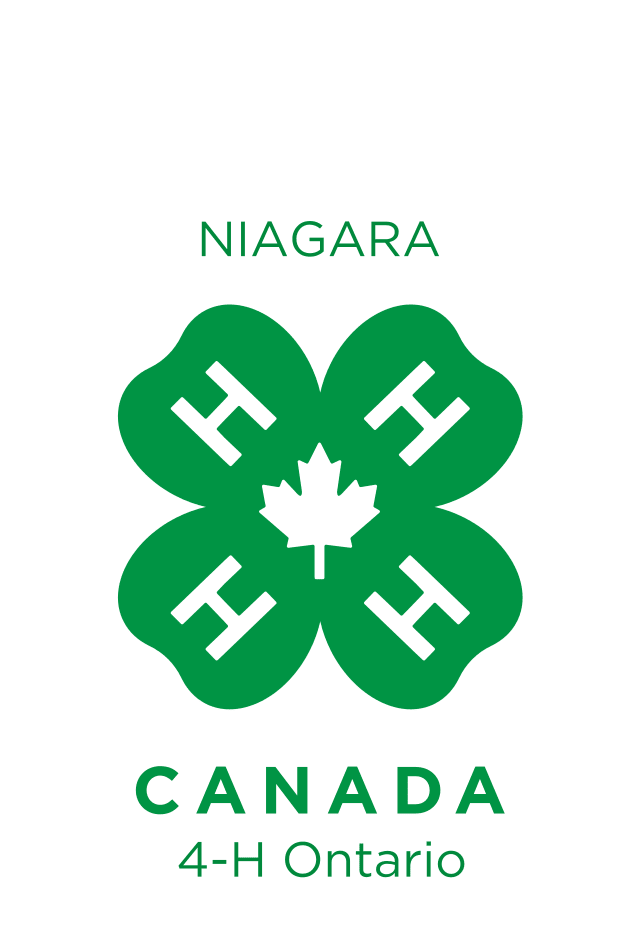 ---
Food and Refreshments
4-H Niagara will be on-site with their delectable CASH ONLY Food Booth, offering a range of treats to satisfy your cravings. Indulge in milkshakes, back bacon, hot dogs, veggie burgers, snacks, and more!
---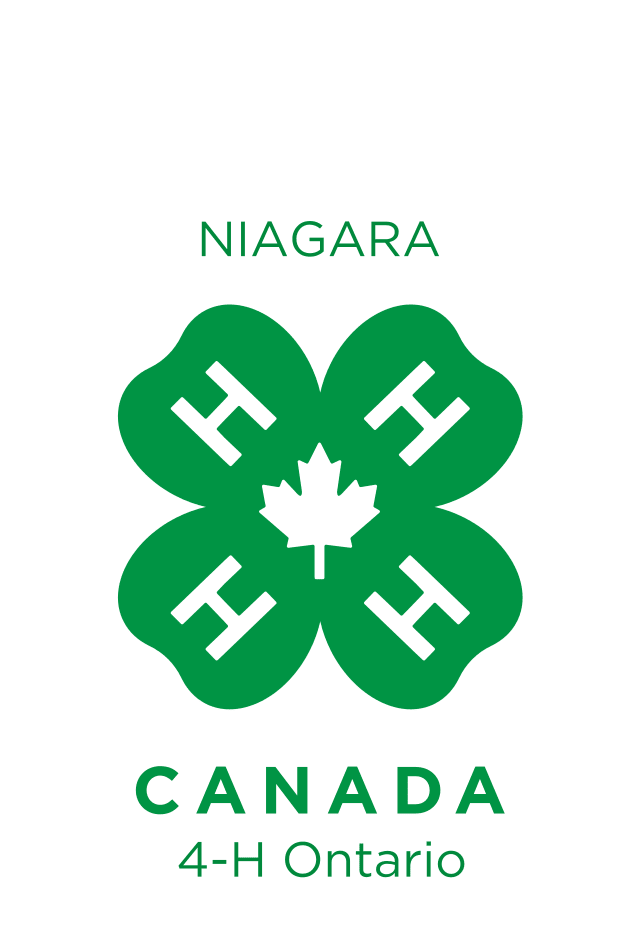 ---
Membership and Forms
To save time at the Registration Booth, we encourage you to print and fill out the Membership, Waiver, and Entry Forms in advance. Download links for the forms can be found below. Fees can be paid in cash or via e-transfer to wnastreasurer@gmail.com.
---
Sponsors
We extend our heartfelt gratitude to our valued sponsors, whose support makes these events possible. Their commitment to the equestrian community is deeply appreciated.






---
Division Sponsors
Tychinski Mortgage
Ridgefield Stables
Annette Noonan
Samarai Stables
MLQ Detailing
Breathe Massage Therapy
Knapman Equestrian
H-Bar Tack
Chausser's Farm
Dean Allison
Jump Sponsors
Darcy Richardson Real Estate Group
Councilor Adam Russel
Tychinski Mortgage
Chrome + Dapple
Konzelmann Estate Winery
Lowden Feeds
Lynn Baxter Psychology
JTK Integrated Controls Inc.
---

Thank you to St. Catharines Equestrian Club for your continued support this season.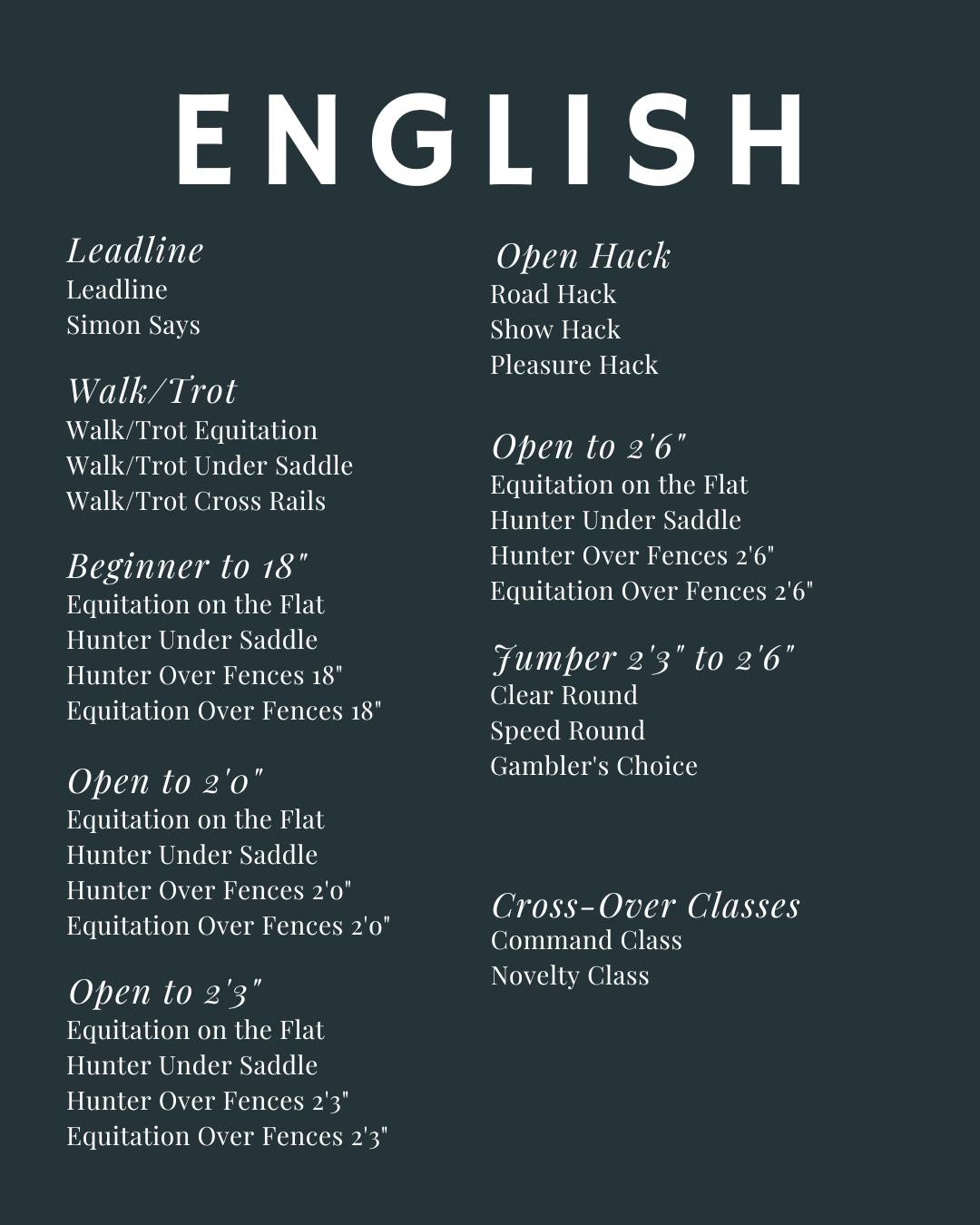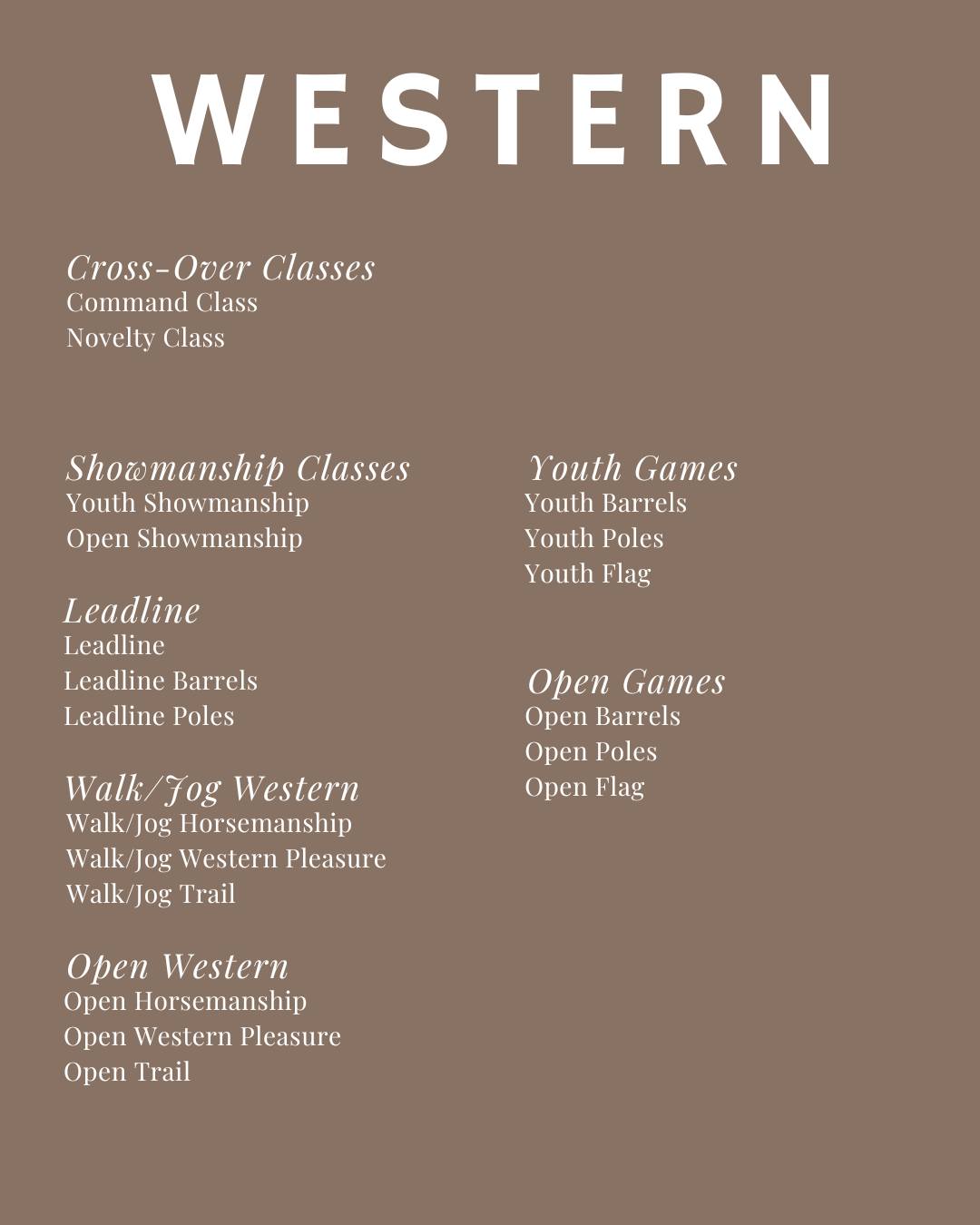 ---
Highlights and Photos
Capture the memories and excitement of West Niagara Saddle Club with photos and highlights by visiting us on Facebook:
Come out and join us the West Niagara Saddle Club, where passion, camaraderie, and the love for horses come together. Unleash your equestrian spirit and create lifelong memories in an environment built for riders like you. We can't wait to see you!