Join us on June 17, 2023 for a lesson with Hyde Moffat!

West Niagara Saddle Club is hosting Hyde Moffat at the West Niagara Fairgrounds for a one-day clinic.
90-minute group sessions are $135 per person. Stalls are available for day-use for $30 each.
Payment due by e-transfer to wnastreasurer@gmail.com upon registration.
Registration deadline is June 3rd.
All are welcome! This is a great opportunity to build your skills, school green horses, or try something new.
OE Membership is required.

In the event that you cannot attend, registrations may be transferred for a $25 fee.


Complete the form below to register as a participant.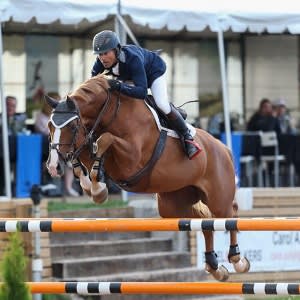 Hyde Moffat
One of Canada's most talented equestrians, Hyde is renowned as an excellent horseman and trainer. He is in high demand as a rider who develops top Show Jumpers, and we are thrilled that he has added our clinic to his jam-packed schedule.